Pound, Hashtag, and Keeping Up with the #Codeashians
August 1, 2017
Comments Off

on Pound, Hashtag, and Keeping Up with the #Codeashians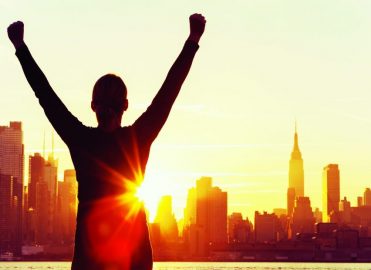 Apply six strategies to catch up, keep up, and advance in your career.
Here are six "pillars" of success holding the keys to reaching yours goals, finding happiness, and making your mark.
1.  Who and What We Are Can Improve Lives
First, know yourself. You might define what you are: I am a Certified Professional Coder (CPC®). I am gainfully employed. I am an integral and important aspect of my employer's revenue cycle. Who you are, however, is not defined by your resources, but by the reasons you do what you do: hope, imagination, kindness, curiosity, love, determination, faith, and more. Some people who have left their mark on the world this way are Rosa Parks, Malala Yousafzai, Dr. Martin Luther King, and Mother Teresa. If your reasons are strong, you can make a difference in people's lives (starting with your own) and create connections that overcome challenges we all face.
Second, embrace our multi-generational strengths. A generation runs in 20 year segments, so picture each generation as the age of birth to 20. A generation joins the workforce when the next generation starts. By the time we've reached an age of retirement, we have the benefit and wisdom of seeing the world from multiple points of experience and cumulative perception. There are five generations of people working together and, although we may be working toward similar goals, we have been shaped by very different influences and forces.
The most recent generation to join the workforce is Generation Z (Centennials). Because they are so new (born 1996-2010, 7-21 years old), they haven't been vetted out statistically. Let's take a closer look at the other four generation of workers.
Millennials – ages 22-37
Born between 1980-1995
Key words: Achievement, fun, civic duty, sociability, self-confidence
Approximately half of the U.S. workforce by 2020
Most highly educated generation in U.S. history
Many are more liberal than their parents
Have never known a world without computers
Network oriented
Some key events: 9/11 World Trade Center attack, War on Terror
Pop culture: Reality TV, Britney Spears
First generation to value work-life balance over salary
Generation X – ages 38-52
Born between 1965-1979
Key words: Independence, diversity, lack of job loyalty to one company, global mindset
The "latch-key kids"
Pre-computer schooling
School problems were about drugs
Single parents are common
Some key events: Challenger explosion, HIV/AIDS, Cold War
Pop culture: MTV, Michael Jackson
The greatest entrepreneurial generation in U.S. history
Baby Boomers –  ages 53-71
Born between 1946-1964
Key words: Anti-war, anti-government, equal rights, personal gratification, optimistic. Largest generation in history, with 77 million people
Value tradition, but are less conforming to social norms than their parents
Innovation and technology begin to emerge
Main influences: Civil rights, activism, war, and inflation
Moms start to work
Pop culture: Mary Tyler Moore, disco
Some key events: Kennedy assassination, Woodstock, first man on the moon, Great March on Washington, Vietnam
The Silent Generation – ages 72-92
Born between 1925 – 1945
Key words: Disciplined, self-sacrificing, cautious, hardworking, compliant
Kids were "seen and not heard"
They conformed to social norms
Main influences: Great Depression, World War II, the postwar boom years
Moms were homemakers  who took care of the kids
Dads stayed with the same company for entire career
Pop culture: Rock and Roll, Marilyn Monroe
Some key events: Dust Bowl, Pearl Harbor, Hiroshima, Army Hearings
Invite yourself to see the similarities that unite us — not the labels that divide us. We all know joy, hope, anguish, and commitment. Match yourself with others who share your passions. Combining forces is one of the best ways to catch up, keep up, and advance in your career. Networking events, such as conferences and local chapter meetings, are a great place to start.
2. Have Anything You Want, But Not Everything
Do you want money, knowledge, power, travel, family time, and more? You can work for a lot of these and get a few, but you can never have it all because your time is finite. This makes it easy for us to fall into the trap of thinking we have no control over our life, or that others have it better off than we do. Watch out for this pitfall! Remember what Mark Twain said, "Comparison is the death of joy." It's also not useful.
If you took the strengths of others and compared them to your weaknesses, how do you think you'd feel? The funny thing is most of us do this — and some of us do it often.
Studies show if you are not comparing yourself to others at work, you are doing it on Facebook. Yet, it's a surefire recipe for a drop in self-confidence and unhappiness. If I compare myself to a Certified Interventional Radiology Cardiovascular Coder (CIRCC®), I don't come close to measuring up. In fact, I'm pitiful. Case in point: It's not a fair comparison. Just because I don't measure up doesn't mean I should get out of the coding business. I've used my time instead to excel in other business areas, and I have lot to offer and be happy about. You do, too. You can't have everything, so choose what's important to you. Be passionate, courageous, and your personal best. Look at the options open to you: webinars, training, certification, and proficiency exams. Select what interests you most and go get it!
3. Light Spreads Faster with Mirrors
Your ability to help providers use their existing clinical knowledge against the mirror of your technical knowledge is an important pillar of success. You have the light of an enormous amount of hard-won information: Federal Register, Office of Inspector General compliance guidance, ICD-10 Official Guidelines, the Centers for Medicare & Medicaid Services (CMS) Internet-Only Manuals, CPT® guidelines, CMS 1995 and 1997 Documentation Guidelines for Evaluation and Management Services, HIPAA, National Correct Coding Initiative edits, False Claims Act qui tam, Social Security Act (medical necessity), Medicare Access and CHIP Reauthorization Act (MACRA), etc. Meanwhile, providers are drowning in documentation while dying of thirst for information. A nationwide survey of physicians who practice medicine full time, found half of them considered quitting medicine as a result of administrative burnout. This is cumulating to a 90,000-doctor shortage in the United States by 2025, according to an IHS Markit study.
Helping providers is as simple as asking the right questions. For example, in evaluation and management (E/M) outpatient coding, show providers a list of diagnoses they commonly see and ask questions that relate to medical necessity and code selection. Questions may include:
Do any of these pose a threat to life or bodily function in 24-48 hours? (Level 5)
Which patient problems have you very concerned, but do not pose an imminent threat? (Level 4)
Which of these can commonly be diagnosed on the first visit and don't require prompt follow up? (Level 3)
Which might you bring a patient back for a quick check, often without further needed management? (Level 2)
Which of these are self-limited and required reassurance with no active medical management? (Level 1)
Questions like these allow providers to use their knowledge to determine how sick a patient needs to be to justify a service level and proper code selection. And you get to use your knowledge to follow up with clinical documentation information training for under-documentation versus over-coding problems. This process can eliminate false positives caused by coding tools that do not include medical necessity. And it makes the process more efficient and pleasant for all.
4. Preparation Makes Acceleration More Comfortable
The United States leads the world in medical innovation. We have the best access to the latest medical advances, largely because they were discovered, developed, and produced here in the United States. We have access to diagnostics that allow us to detect health issues early. We have medical devices that unblock arteries, replace joints, and transplant entire body parts and organs. We have medicines that significantly lower death and disability rates from heart disease, cancers, stroke, and other diseases. We have made HIV a treatable chronic condition.
As one of our top economic industries, there is political interest in the costs. There is no final agreement on how to cut costs. The debate has swung from the right-wing ideal of a free market-driven, private care system, to the far left of a single payer system. The political deliberation has resulted in a compromise that is a government-based system for some (TRICARE, VA Health Care, Medicare, and Medicaid) and a private but heavily regulated system for everyone else. To be successful, you need to brace yourself for rapid change and growth. The new MACRA laws present challenges and opportunities that should not be ignored. Passed with bipartisan support, experts generally agree it is here to stay. AAPC offers webinars, training, Knowledge Center blogs, and proficiency assessments to help you with MACRA.
5. Identify Your Talent as More than a "Whoop! Whoop!"
Being recognized as an expert is more than a grab for attention, it's an integral way business is done today. Applicant Tracking Systems are tools used by recruiters to manage the hiring process and to speed up selecting qualified candidates. Coding positions in local urban settings can attract 200 to 500 resumes, where remote positions attract 1,500 to 2,000. Qualifications, experience, and characteristics employers are looking for in a new hire are identified by keyword, which allows employers to weed out unqualified applicants, and identify solid matches. Common keywords are: CPC, AAPC Fellow, MACRA Proficient, etc.
Even if you are not looking for a job, the number of times you are approached by a recruiter with an opportunity via LinkedIn is a strong indicator of your employability and current relevance. If you are not being regularly contacted by recruiters, it's a clue to explore new skills. AAPC offers a recognition program (www.aapc.com/recognition/), advanced certifications (www.aapc.com/certification/), and certificates that demonstrate proficiency.
6. Leave a Deliberate Impression
The tools we have — our education, credentials, books, software, experience, and even our jobs — are just resources for knowledge. Our resourcefulness, our purpose, our lasting mark is where the magic happens. Our careers and lives were not meant be easy; they were meant be worth it. What you do makes a difference. When you decide what kind of difference you want to make, be brave enough to start a conversation about it, and strong enough fight for what you want. Be deliberate, confident, and proud while on your quest for happiness. We might only live once, but if we do it right, once is enough.
One last thing to consider: What's the single word that describes you? What is your mark? It doesn't matter if you call it a pound or a hashtag — I hope to see it on LinkedIn, Facebook, and everywhere else you brand yourself. #Whatsurmark
---
Resources
CareerPlanner.com®, "The Generations: Which Generation are You?" Michael T. Robinson:
www.careerplanner.com/Career-Articles/Generations.cfm
IHS Markit, The Complexities of Physician Supply and Demand: Projections from
Latest posts by Stephanie Cecchini
(see all)
AAPC's annual salary survey gives a good understanding of the earning potential within the medical coding profession.
See what actually is going on in the healthcare business job market.
No Responses to "Pound, Hashtag, and Keeping Up with the #Codeashians"