How to Improve Collection Rates
August 1, 2017
Comments Off

on How to Improve Collection Rates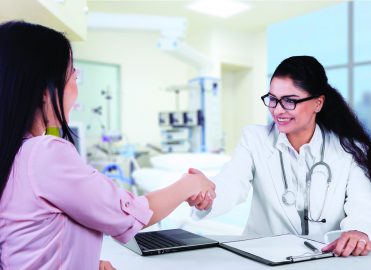 Education and flexible payment options are keys to success.
By Robin Upton, CPC
Patients who do not understand their health insurance or financial responsibility turn into unhappy customers when they receive an unexpected bill from your physician office. Educating patients up front regarding these matters and offering payment options helps to prevent unpleasant situations that often end up costing your practice money.
Educate Staff to Inform Patients
Make sure your billers understand how insurance is processing and paying claims for patients, and that they are informing patients of their financial responsibilities at check-in.
Patients look to office staff to be knowledgeable about allowed amounts, deductibles, co-pays, and co-insurance. If your billers can't access this information during check-in, chances are your office will never collect the appropriate funds. A well informed, educated, and engaged biller is able to explain clearly to patients their financial responsibilities before they are liable. Informed patients also are less likely to call your office, furious with you for sending them a bill they weren't expecting.
Offer Payment Options
Implement a well-defined payment plan for patients, and train front-end staff to inform patients of their options at check-in.
Flexible payment options make it easier for patients to pay balances. Be sure to offer several options such as:
Online bill pay: This allows patients to log onto your website or a patient portal to pay their bill from the convenience of their home. This is a great option for patients who work third shift and are sleeping during business hours, or for anyone who hates talking on the phone.
Phone payments: Many patients like to call into the office and pay their bill by credit card. There is a new system where you can take the patient's credit card number and run it through Medfusion, which gets instant approval (or a decline message) for payments. If a patient indicated this as their preferred method for payment, but they have not called to pay an outstanding balance, your office may have to take the initiative. Create a system that is fair, such as setting aside a specific day for these calls, and allowing the billers to rotate shifts.
Payment Plans: Automated payment plans allow the patient to set the day of the month the payment is "drafted" from their credit card account. This ensures you receive the monthly payment, and the patient doesn't have to remember a due date. Patients can easily reschedule payments for a different day, if needed, and cancel the agreement anytime.
The Proof Is in the Numbers
Taking these steps to improve patient collections has helped the physician practice where I work. Using Medfusion, phone payments, and online bill paying, our patient collections rate has increased over 65 percent in the last four months. There are more patient payments coming through the web portal, and fewer patients are carrying high balances on their accounts. Accounts receivable has greatly decreased, and patients say they appreciate not being approached at the front desk for money when they come to see a provider.
---
Robin Upton, CPC, is an AAPC Fellow and the revenue cycle manager at Guilford Medical Associates in Greensboro, N.C., a nine-physician practice focusing on internal medicine and endocrinology. She serves as the president of the High Point, N.C., local chapter.
Latest posts by Guest Contributor
(see all)