Diagnosis Codes Aren't Just About Payment
In Coding
August 1, 2017
Comments Off

on Diagnosis Codes Aren't Just About Payment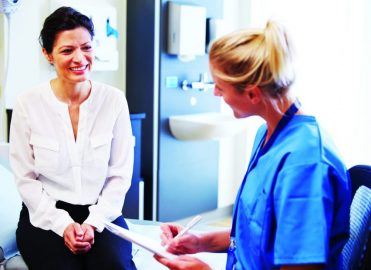 Proper coding tells the patient's complete story, helps prove medical necessity, and portrays accurate data trends.
By Kellie S. Hall, CPC, CPCO, CCS-P
To understand the value of diagnosis coding, look beyond what it takes to get a claim paid today and consider the importance of the data diagnosis codes represent.
Tell the Patient's Story
When a physician sees a patient, he sees the "whole person." But for anyone viewing the medical record — including payers, other healthcare providers, medical coders, and billers — the patient is reduced to the data within that record. To give a complete view of the patient's condition, as well as the medical necessity of treatment(s) provided, the data must be complete and accurate.
For example, consider an inpatient with complications who is neither stable nor ready to be discharged. The physician caring for the patient can see this clearly, but if the medical record does not document the complications, anyone viewing that record will "see" a very different patient. As a result, the patient may not get needed care or a payer may deny the claim for failing to show medical necessity.
See the Big Picture Dx Codes Portray
Selecting unspecified diagnoses or not listing complications and co-morbidities fails to tell a patient's clinical story and cannot reflect the severity of the patient's condition. But the effects of poor diagnosis coding reach beyond the individual patient. The data derived from diagnosis codes are used, among other things, to gauge national healthcare trends and outcomes, and to decide national and local coverage determinations for procedures and services.
Claim Forms Reflect the Focus on Diagnoses
Standard claim forms now have space for nine diagnosis codes, up from four spaces in the past. This change reflects the ongoing focus on diagnosis coding, and acknowledges multiple diagnoses may be necessary to tell the patient's story. For example, the patient is here because (primary diagnosis), and the risk is greater because (diagnosis 2), which may affect healing or recovery of (diagnosis 3), and so on.
Remember: Diagnosis codes are important not just to get the claim paid (although they are vital for this function), but to give a complete picture of the patient's current clinical condition. This doesn't require pages of documentation, but it does require documentation of critical details such as:
Location: If the diagnosis is confirmed, the location should be noted; if it is unknown, then signs and symptoms should be noted.
Severity: Not everything has a location; diabetes mellitus, for example, does not have a location, but it has a severity: Type 1 or Type 2 should be noted.
Context: Other chronic conditions that affect treatment should be noted.
Story: The status of the condition should be noted, as well as whether this is an initial or subsequent service for the condition.
Always ask, "Do the codes tell the full story of this patient encounter?"
Think Data, Not Codes
Look at the medical record for data that tells why the patient was seen. For example, why was an X-ray ordered for a patient? Why was the patient asked to return in one week? Why was contrast necessary with ordered magnetic resonance imaging? The answers to these questions ideally supply data relevant to the current episode of care, and can be translated into codes and communicated on the claim form. (If the answer to the internal question of "why" is, "That's what we've always done," or "That's protocol," you have a bigger concern.)
Diagnosis codes tell the patient's story, allow for accurate data collection, and establish medical necessity for services provided. As value-based payment becomes the standard, complete and accurate data (as represented by complete and accurate diagnosis codes) will position your practice to thrive.
---
Kellie S. Hall, CPC, CPCO, CCS-P, has been in the healthcare industry for more than 20 years with a background in physician coding, billing, and education. She worked for Akron
General Medical Center, now part of Cleveland Clinic, for 14 years, developing and implementing physician auditing and training for more than 150 physicians and residents. Hall is now with Aultman Health Foundation, Compliance Department as the compliance billing auditor, working with the Aultman Medical Groups and Hospitalists, responsible for evaluation and management audits, education, and training for approximately 200 providers. She is a member of the Canton, Ohio, local chapter.
Latest posts by Guest Contributor
(see all)
No Responses to "Diagnosis Codes Aren't Just About Payment"