Land Your Dream Job
August 1, 2017
Comments Off

on Land Your Dream Job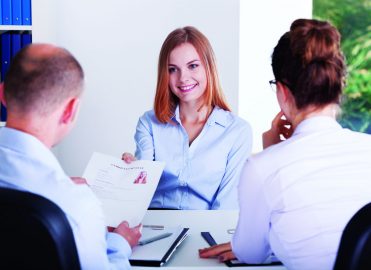 What you do while pursuing employment can make or break your chances.
By Jennifer Monroe, CPC, CPPM, AAPC Fellow
Medical coders and billers are in demand, but that doesn't mean finding your dream job will be easy. Here are some pointers to help you get the new position you want.
Research the Employer
You're not looking for just any job: You want the right job — where both the job and the employer are a pleasure. Job listings provide clues about the company and the position. For example, is the job listing free of grammatical errors? Does it clearly state the skills and duties of the position? If not,  inquire more about the position before applying.
If the company name is listed, go to their website and read about the company. Search the Web and read any media you can find. You can't believe everything you read, but you can learn a great deal with a few clicks. Ask around, as well.
Update Your Resume
When you find a position and employer to your liking, think like the person hiring as you update your resume. The person who will read your resume is likely an experienced, executive-level individual who is looking for someone with a specific skill set. This person will eliminate most resumes, and keep just a few for further consideration. Into which batch will your resume fall? Be sure your resume stands out in the best light.
Think Before You Click Send
From the first email, to your interview and follow up, each communication, word, and detail matters. Reply to job postings and emails promptly, but don't eliminate yourself at the starting gate with a hasty, poorly thought out response. Send a legitimate email with a real signature from a personal computer, and double-check each communication.
Don't send replies and attachments from your phone, which often insert typos and inaccurate auto corrections, and lose important details. When a prospective employer gets a message that says, for example, "Attaché is my resume, I am very interested in your open position. Sent from my iPhone," you're not likely to get a response.
Remember: This is the first example of your work that an employer will see.
Prepare for the Interview
After you schedule an interview, verify the time, date, and place. Make sure you know how to get to the meeting place and how long it will take you to get there. Allow extra time for traffic issues if your interview is scheduled close to rush hour.
Arrive to the interview ready to ask questions. Remember that you're giving work samples with every communication. Your interviewer expects you to be interested in what you'll do for them. If you don't have questions, it suggests you don't care where you work and you don't have an inquiring mind.
Remember: The company is interviewing to solve their problem, which is some work that needs to be completed. You're there to show them that you can solve their problem. Do not talk about why you need the job, or why this job will be good for you (unless they ask this directly); that is not the purpose of the interview.
Be Gracious
This person has given you their time and a chance. This warrants thanks. Ask for the interviewer's business card before you leave. If it provides their email address, send a brief thank you email (just a few sentences). Otherwise, mail a note that day. Take a note card, stamp, and a pre-addressed envelope with you, write the thank you note in your car after you leave the interview, and mail it immediately.
In your note, mention something specifically positive that you learned about the company. Add a thought you wish you had said in the interview, or expand on a topic you discussed.
Sample Thank You Note/Email
Dear Ms. Jones,
Thank you for the opportunity to interview today for the cardiology coding position. In my coding training, I find cardiology coding fascinating and I have enjoyed working in that field for the past two years. I look forward to contributing my skills to Greenville Medical Center. Please contact me if you have any questions or would like to see my references. 
Sincerely,
Janet Rollins
Even if you don't get the job, you'll have learned from the interview process.
Aim High
The process of searching, preparing, and landing the right job for you depends on many factors. Prove you can meet the needs of the hiring company; and assess whether they can provide you with the work and culture you desire. Aim high to promote personal, professional growth and to enjoy a happy work life.
Do This:
• Use a conventional format for your cover letter and resume. This is the time to be professional and polished. You can let your creativity shine after you get the job.
• You want the reader to have a clear, complete picture of your education and experience. If they are left to wonder about aspects of your resume, they'll bypass you. If there are gaps in your history, insert a brief explanation such as, "Spent two years caring for a family member," or "Took time off to further my education."
• Grammatical errors indicate a lack of attention to detail. Have your resume reviewed and edited by everyone you know who can help you to improve it. Email it to several people you know who have excellent grammar skills and ask for honest feedback.
• Note when companies you have worked for have closed. This helps to explain job changes.
• Respond promptly to job postings. If you're looking diligently, you'll find new listings each day.
• If you're changing careers, address this in your cover letter. Explain why, and what you've done to research and educate yourself in the new field.
• Keep your replies fresh. For example, don't send a stock cover letter dated prior to the job posting date.
• Email your response from a professional email address. Do not use "janielovestoparty@domain.net" or "inittowinit@ domain.com." These kinds of addresses leave the recipient wondering how serious or professional you may be, which may cause your resume to be passed over. Make sure your cell phone voicemail message is professional, too. And keep inappropriate social media posts private!
• If you send an email that says, "Attached, please find my resume," be sure to attach it!
• Send your resume as a PDF file to ensure platform compatibility (unless the employer specifies another format).
• Keep your resume relevant: List only the past 10-15 years of experience. An exception is if you have changed careers and want to show older experiences relevant to the job you seek.
• If you're currently unemployed, have an end date on your last position. I have received resumes that show the last job as "01/2012-Present," but the cover letter states that the individual is not working and is "available immediately."
• Spell check everything, and double-check acronyms. For example, HIPAA has one P and two As.
Don't Do This:
• Don't email your resume using your current work email. Even if you have been given permission at your current job to do so, this says to a prospective employer, "I use my work time to do other tasks."
• Do not use words with a negative/hostile tone in your resume or in the interview. These are actual examples:
— "I will give 110 percent and never give up without a fight." This indicates a willingness to fight and a stubborn nature.
— "I do well in a hectic environment." This sounds negative: Instead, say that you can maintain a busy work pace.
— "I handle disgruntled patients well." This sounds as if you assume patients are wrong and will wrestle them into compliance. Instead, say you're great at resolving patient issues and complaints that focus on a positive outcome.
— "I love working with people. They are difficult and frustrating, but I thrive on that." Difficult and frustrating are negative views of people you work with.
• Don't share doubts about the job by saying, "This office seems awfully quiet," or "I think this might be the kind of job I am looking for" (sounds indifferent or questioning).
• Do not use a "cute" font (e.g., comic sans) to compose your resume or emails.
• Don't violate HIPAA on your resume. For example, two recent resumes I saw indicated that individuals had been personal caretakers for a disabled adult. Unfortunately, the applicants listed specific medical conditions or care needs of the individual they cared for.
---
Jennifer Monroe, CPC, CPPM, AAPC Fellow, is business manager for Choice Medical, Inc., a durable medical equipment, orthotics, and prosthetics supplier. She has owned a billing service since 1998, billing for pediatrics, primary care, radiology, obstetrics/gynecology, psychiatry, infectious disease, and others. Monroe has taught billing and coding for a local college; read thousands of resumes; and hired and trained numerous employees. She is a member of the Knoxville, Tenn., local chapter.
Latest posts by Guest Contributor
(see all)