MWAM: Tierni Martins 
August 1, 2017
Comments Off

on MWAM: Tierni Martins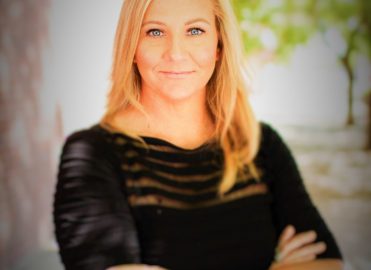 Tierni Martins is president of Biltek, Inc., California
Tell us a little bit about how you got into coding, what you've done during your coding career, and where you work now.
I've been an entrepreneur since birth. I started my first business when I was eight years old. It was a Cabbage Patch Kids® Club and my friends paid me a monthly due to be members. This provided them with cookies and lemonade during intense training on how to properly care for the dolls, and then I'd pocket the remaining profit. It was a very lucrative business (sarcasm).
I was first introduced into the medical billing industry in 2008, and I jumped into the ocean with both feet. I had never billed a day in my life, nor coded a single chart, but had a brilliant idea to start my own company. In hindsight, it's scary to think about what I did; but all the blood, sweat, and tears have been well worth it.
I am not a Certified Professional Coder (CPC®); however, I hire people smarter than me, so I employee certified coders. AAPC has played a huge role in that component of my company. We use AAPC to certify our coding team, and they properly train and educate my staff. It's a win-win for everyone involved.
What is your involvement with your local AAPC chapter?
My kids are very active with sports and weekend games; however, I try to go to local chapter meetings as much as I can because the additional educational training is superb.
What AAPC benefits do you like the most?
Biltek, Inc., loves HEALTHCON! We learn a ton there each year. We soak up all the educational material we can, and we always walk away with better insight as to how we can help our clients meet their goals and ensure they are compliant. This year I brought additional staff with me and they were thrilled.
 How has your certification helped you?
My employees' certifications have helped the company offer additional services to clients that we otherwise could not have provided. It's given another avenue to create business revenue.
Do you have any advice for those new to coding and/or those looking for jobs in the field?
Become an AAPC member and dive in head first! Read everything you can get your hands on and watch as many webinars as your brain can handle. Invest in yourself and get educated. There are employers all over the United States in need of certified coders, and you could be what they are looking for.
What has been your biggest challenge in your career?
One my biggest challenges has been to make sure my staff is prepared to support every specialty for which we code and bill. Luckily, AAPC assists us with that. They offer a variety of certifications to help in whatever areas need to be strengthened.
Another challenge I face is finding the magic formula of "team work." This ensures all individuals work together as one unit to accomplish task. I discussed this topic during the Regional Conference in Anaheim in 2016. It was a blast. It seems whenever I help others, I am the one who ends up receiving the most benefit. AAPC is a blessing in my life.
If you could do any other job, what would it be?
I would sell my company and become a full-time real estate investor. I love investing in real estate, and the financial freedom it offers.
How do you spend your spare time? Tell us about your hobbies, family, etc.
I have been happily married for almost 23 years, and have three children (Tristan, 20, Daelin, 17, and Jordy, 14). I love traveling, dinning out, and outdoor activities. I grew up playing softball and I am extremely passionate about the game. My daughter now enjoys playing, so I continue the passion through her.
Latest posts by Guest Contributor
(see all)