Get Your Compliance House in Order
August 1, 2017
Comments Off

on Get Your Compliance House in Order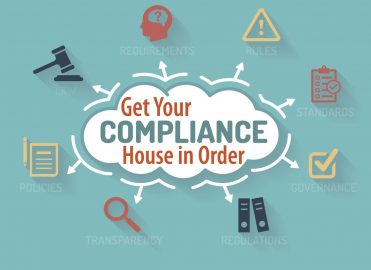 Evaluate your organization before the OIG's hammer comes down on you.
By Ameenah Fuller, MPP, CPC
The Office of Inspector General (OIG) will not tolerate a pattern of filing false claims, overcharging for services, or kickbacks. Below are a few tips to improve billing compliance in your organization.
Conduct a "Compliance Interview"
When you evaluate a facility regarding compliance issues, meet with all staff and interview everyone on the process they use in their department. This helps you to understand what each employee actually does, versus the written policy. Most interviews are accurate because people tend to tell the truth about the process or system they use to complete the task. After you have gathered this information, compare the actual processes to the written policy to find areas that could trigger noncompliance issues. What you discover will help you create a working compliance plan.
Take Ownership of Your Compliance Plan
Taking ownership of compliance means simply to follow written policies and procedures. Make necessary corrections and monitor those modifications to reach the goal of 100 percent compliance. Here are four simple ways to help you do it:
Discovery – Discover compliance deficiencies within the organization. Identify these deficiencies in a matrix with specific targeted goals.
Investigations – Investigate deficiencies and clarify them with your staff by talking about pertinent policies and procedures. These investigations will assist with identifying problem areas and developing new target goals.
Corrective Action Plans – Expand on your matrix by adding corrective actions for the deficiencies you identified. Remember to be specific with corrective actions, and include targeted dates and responsible parties, and set expectations to reach targeted goals. Make sure your corrective action plan includes areas for continued improvement to stay in compliance with regulatory requirements. Cite regulations for each corrective action and penalties for failures to meet these items. If you need to provide timely notification for potential violations, make that part of your corrective action plan, as well.
Document, Document, Document – Compliance comes down to proper documentation. Be specific in your documentation, review the guidelines and regulations, and identify improvements. Meet with your team members on a quarterly basis (or more often, if necessary) to talk about compliance expectations and whether the organization is meeting them. Document these meetings.
Hire a Professional to Help with Compliance
Compliance professionals — whether in-house or consultants — can offer your staff and clinicians the education tools they need to maintain compliance and capture correct billing charges. They can assist you with the development of a compliance plan and train your staff about the role each person plays in maintaining compliance.
Sometimes an organization may expand and grow, but management or staff may not have time to keep up with compliance reviews. This is when hiring a compliance professional is necessary not only to maintain regulatory guidelines for HIPAA Privacy and Security Rules, Health Information Technology for Economic and Clinical Health (HITECH), and coding, but also to keep up with the changes often made to these guidelines.
In looking to hire a qualified compliance professional, check their level of experience, knowledge, and track record with other organizations' compliance programs. A good compliance professional will have a background in hospital and healthcare laws including HIPAA, HITECH, and coding guidelines. Many AAPC Professionals and Fellows have experience in both the medical and legal fields, coupled with the level of experience necessary to meet your organization's compliance needs.
Make it a Group Effort
When employees are involved in developing their organization's mission statement for compliance, they will naturally "take ownership" of the plan and strive to uphold it. This all-in attitude makes your job of ensuring compliance much easier.
---
Ameenah Fuller, MPP, CPC, is an AAPC Fellow with a Master of Arts in Public Policy. She is vice president of coding consulting/compliance at Chartsmarts, a healthcare business consulting firm based in California. In 2012, Fuller's team recovered over $140 million for the Medicare program, and that number has tripled over the years. She is majoring in Health/Hospital Law and Compliance/Pharmaceutical and Medical Device Law and Compliance, and is on track to graduate from Seton Hall University School of Law in January 2018. Fuller is president of the Palm Springs, Calif., local chapter.
Latest posts by Guest Contributor
(see all)