Don't Snooze on Proper Sleep Study Coding
August 1, 2017
Comments Off

on Don't Snooze on Proper Sleep Study Coding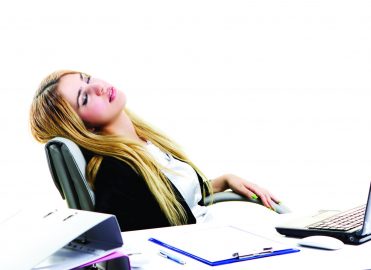 The OIG has their eyes open for medical necessity of these diagnostic studies.
By Karla Grimwood, MS, CPC, CPMA, CEMC
A provider must keep in mind several things to support compliant coding for diagnostic sleep studies. And the pressure is on: The Office of Inspector General (OIG) has included sleep studies on its annual Work Plan since 2012 due to the increase in services paid by Medicare. Let's break down what you need to know.
Confirm Medical Necessity
Make sure your patient's symptoms necessitate a diagnostic study. According to ICD-10-CM guidelines, supported by the American Academy of Sleep Medicine, a patient's symptoms should be reported to support a diagnostic sleep study until that study allows the provider to make a definitive diagnosis. Symptoms may include snoring, fatigue, hypersomnia, sleepwalking, sleep terrors, obesity, etc. Never code a "probably," "suspected," or "questionable" condition in the outpatient setting as a confirmed, active condition.
If the patient has already been diagnosed with sleep apnea, check to see if the symptoms have recurred or worsened. If so, medical necessity for a repeat test can be established if the symptoms and status are documented.
Know Medicare Covered Diagnoses
There are only three categories of diagnoses Medicare covers:
1. Narcolepsy is defined as abnormal sleep tendencies, such as falling asleep while driving. This condition must be documented as severe enough to affect a person's well-being for Medicare to cover the diagnostic testing.
2. Sleep Apnea (obstructive, central, mixed) symptoms are often described as excessive daytime sleepiness with insomnia at night, fatigue, snoring, obesity, etc. Be sure to document all relevant symptoms. There is no code for "witnessed apnea."
Many insurance policies look for at least two symptoms before providing coverage. For apnea to be medically diagnosed, there must be a cessation of airflow measured for at least 10 seconds. Hypopnea is an abnormal respiratory event that lasts at least 10 seconds, and there is at least a 30 percent reduction in thoracoabdominal movement or airflow, and at least a 4 percent oxygen desaturation. Per ICD-10-CM, sleep apnea is a diagnosis, not a symptom.
3. Parasomnias group the remaining covered sleep disturbances, such as sleepwalking, sleep terrors, and rapid eye movement (REM) disorders. These patients are frequently a danger to themselves and others while sleeping due to their physical outbursts.
Prior to ordering diagnostic tests, be aware of several primary diagnoses not covered by Medicare, including:
Chronic insomnia
Insomnia related to depression
Periodic limb movement disorder; restless leg syndrome
Jet lag; shift work
Use Only Certified Sleep Medicine Physicians
The interpretation of sleep study data may only be performed, billed, and reimbursed by a physician certified with either the American Board of Sleep Medicine or the American Board of Medical Specialties with a certification in Sleep Medicine.
Follow Sleep Study Frequency Rules
A follow-up sleep study is normally covered by Medicare if the patient has one of the following:
Significant weight gain/loss (at least 10 percent of body weight)
Symptoms return after initial therapeutic response with a positive airway pressure device
Don't get caught snoozing when ordering sleep studies for your patients. Make sure the provider has documented the medical necessity of the sleep study by coding the symptoms and comparing suspected diagnoses to those covered by Medicare.
---
Resources
2017 ICD-10-CM Official Guidelines for Coding and Reporting
American Medical Association; 2017 CPT®
Novitas Solutions; Local Coverage Determination L35050;
Oct. 1, 2015
American Academy of Sleep Medicine (www.aasmnet.org/
codingFAQ.aspx)
---
Karla Grimwood, MS, CPC, CPMA, CEMC, has more than 20 years' experience in healthcare, focusing on coding and auditing for the past four years. She works as a physician compliance auditor for HealthTexas Provider Network, a member of Baylor Scott & White Health in Dallas, Texas. Grimwood is a member of the Fort Worth, Texas, local chapter.
Latest posts by Guest Contributor
(see all)