Home Health Payments to Decline in 2018
In CMS
August 1, 2017
Comments Off

on Home Health Payments to Decline in 2018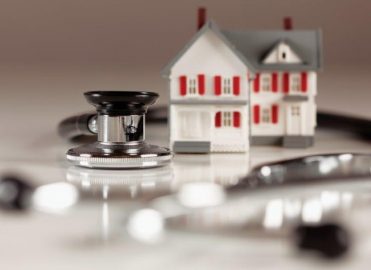 A proposed rule would update the 2018 Medicare payment rates and the wage index for home health agencies (HHA) serving Medicare beneficiaries, as well as revise the Home Health Prospective Payment System (HH PPS) case-mix adjustment methodology.
Payment Update is Down
In the proposed rule, published July 28 in the Federal Register, the Centers for Medicare & Medicaid Services (CMS) projects that Medicare payments to HHAs in 2018 will be reduced by 0.4 percent. Less a 0.97 percent reduction to the national, standardized 60-day episode rate to account for the nominal case-mix growth from 2012-2014, and HHAs are looking at a negative 0.9 percent (-0.9%) decrease in HH PPS payments in 2018.
HHAs that submit quality data for the Home Health Quality Reporting Program will fair better, receiving a positive 1 percent (1.0%) payment increase; while those that don't report will do get hit even harder, receiving a negative 1 percent (-1.0%) payment decrease on top of the negative 0.9 percent HH PPS payment update.
To add insult to injury, the 3 percent rural add-on no longer applies to episodes and visits that end on or after Jan. 1, 2018.
Episode of Care Days Decrease
CMS is also proposing some "refinements" to the case-mix methodology, including changing the unit of payment from 60-day episodes of care to 30-day periods of care.
CMS is also soliciting comments on phasing out of the split percentage payment approach, which would have a number of repercussions such as:
Eliminating therapy service use thresholds;
Changing episode timing categories;
Adding an admission source category
Creating six clinical groups used to categorize 30-day periods of care;
Revising function levels and corresponding OASIS items;
Adding a co-morbidity adjustment; and
Changing the low-utilization payment adjustment threshold.
Home Health Quality Reporting Provisions
CMS is proposing to adopt for the 2020 payment determination three measures to meet the requirements of the IMPACT Act:
Changes in Skin Integrity Post-acute Care: Pressure Ulcer/Injury
Application of Percent of Residents Experiencing One or More Falls with Major Injury
Application of Percent of Long-term Care Hospital Patients with an Admission and Discharge Functional Assessment and a Care Plan that Addresses Function
CMS is also proposing the data elements that would be used to calculate the existing and proposed replacement pressure ulcer measures; and standardized data elements in four other categories: functional status; cognitive function and mental status; special services, treatments, and interventions; and, impairment.
Additionally, CMS is proposing to remove or modify 35 current Outcome and Assessment Information Set (OASIS) items, beginning Jan. 1, 2019.
It All Comes Down to Value
To the Home Health Value-based Purchasing model (HHVBP), CMS is proposing to revise the definition of "applicable measure" to specify that HHAs in the HHVBP would only have to submit a minimum of 40 complete Home Healthcare Consumer Assessment of Healthcare Providers and Systems survey for purposed of receiving a performance score for any of the HH CAHPS measures; and to remove the OASIS-based measure: Drug Education on All Medications Provided to Patient/Caregiver During all Episodes of Care.
Read the proposed rule for complete details and commenting instructions.

Latest posts by Renee Dustman
(see all)