Hospices Could See a Decrease in their 2018 Payment Update
In AAPC News
August 2, 2017
Comments Off

on Hospices Could See a Decrease in their 2018 Payment Update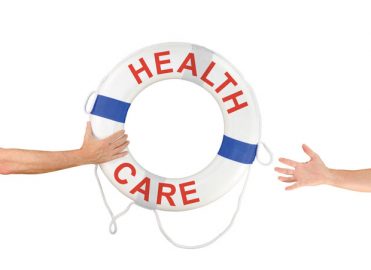 Hospices that are successful quality reporters will fair better.
CMS filed a final rule in the Federal Register on Aug. 1, updating the hospice wage index, payment rates, and cap amount for fiscal year (FY) 2018 (Oct. 1, 2017 – Sept. 30, 2018). The final rule includes new quality measures and provides an update on the Hospice Quality Reporting Program (HQRP).
The proposed rule was published in the Federal Register (82 FR 20750-20792) on May 3, followed by a 60-day comment period.
Payment Update
After considering the comments, CMS is finalizing its proposal to use the pre-floor, pre-reclassified hospital inpatient wage index as the wage adjustment to the labor portion of the hospice rates. For FY 2018, the updated wage data will be based on FY 2013 cost report data.
Hospices will receive a 1.0 percent payment update for FY 2018, as mandated by Section 411(d) of the Medicare Access and CHIP Reauthorization Act (MACRA), plus 2.0 percentage points for successfully reporting in the HQRP.
Hospices that do not submit the required quality data will receive the FY 2018 hospice payment update of 1.0 percent minus 2.0 percentage points, as mandated by the Affordable Care Act.
The hospice cap amount for 2018 will be $28,689.04.
Updates to HQRP
The final rule includes changes to the Consumer Assessment of Healthcare Providers and Systems (CAHPS) Hospice Survey measures.
CMS is finalizing eight survey-based measures for 2018:
CAHPS® Hospice Survey: Rating of Hospice (MUC ID: MUC16-31)
CAHPS® Hospice Survey: Hospice Team Communications (MUC16-32)
CAHPS® Hospice Survey: Willingness to Recommend (MUC16-33)
CAHPS® Hospice Survey: Getting Hospice Care Training (MUC16-35)
CAHPS® Hospice Survey: Getting Timely Care (MUC16-36)
CAHPS® Hospice Survey: Getting Emotional and Religious Support (MUC16-37)
CAHPS® Hospice Survey: Getting Help for Symptoms (MUC16 39)
CAHPS® Hospice Survey: Treating Family Member with Respect (MUC16 40)
CMS is also finalizing its proposal to implement the change in deadline from 30 days to 90 days for hospices requesting an exception or extension for the 2019 payment determination and subsequent payment determinations.
Source:
Medicare Program; FY 2018 Hospice Wage Index and Payment Rate Update and Hospice Quality Reporting Requirements final rule
Latest posts by Renee Dustman
(see all)