Be Ready in 2018 for New Medicare Cards
By Brad Ericson
In CMS
August 7, 2017
Comments Off

on Be Ready in 2018 for New Medicare Cards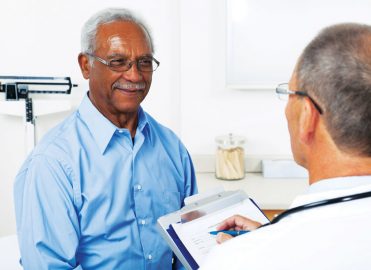 Medicare still plans to mail new Medicare cards to all beneficiaries, beginning April 2018. The change is being made to assign random identifiers to members to replace the Social Security numbers used now. Because of the scope of the change—millions of members and changes to existing systems—this has been a long time coming.
CMS said the 11 character MBI number will be significantly different from the nine-character numbers used now. No special characters will be used, but expect numbers and uppercase letters. The Social Security numbers, which Medicare calls health identifier card numbers (HICN), are an easy pathway for crooks seeking to steal seniors' personal information.
Be Prepared by April
Make sure you system can handle Medicare Beneficiary Identifier (MBI) format by April.  Despite communications to members, there will be confusion and your practice or facility won't want to contribute to it. Here are steps you can take now to confirm you're ready for the new Medicare cards:
Go to CMS' provider website and sign-up for the weekly MLN Connects®
Attend CMS' quarterly calls to get more information. We'll let you know when calls are scheduled in the MLN Connects newsletter.
Verify all  Medicare patients' addresses. If the addresses you have on file are different than the Medicare address you get on electronic eligibility transactions, ask your patients to contact Social Security and update their Medicare records.
Work with CMS to help your Medicare patients adjust to their new Medicare card. Display helpful information, available later in 2017, about the new Medicare cards. Hang posters about the change in your offices to help CMS spread the word.
Test your system changes and work with your billing office staff to be sure your office is ready to use the new MBI format.
During the transition period, which ends Dec. 1, 2019, you can submit either the old Social Security-based identifier or the new MBI with claims, adjustments, and appeals. You will be able to use the old identifier for reports to Medicare indefinitely.
Fee for Service Claim Exceptions
Appeals – You can use either the HICN or the MBI for claims appeals and related forms.
Claim status query – You can use either the HICN or MBI to check the status of a claim (276 transactions) if the earliest date of service on the claim is before January 1, 2020.  If you're checking the status of a claim with a date of service on or after January 1, 2020, you have to use the MBI.
Span-date claims – You can use the HICN for 11X-Inpatient Hospital, 32X-Home Health, and 41X-Religious Non-Medical Health Care Institution claims if the "From Date" is before the end of the transition period (12/31/2019). You can submit claims received between April 1, 2018 and December 31, 2019 using the HICN or the MBI. If a patient starts getting services in an inpatient hospital, home health, or religious non-medical health care institution before December 31, 2019, but stops getting those services after December 31, 2019, you may submit a claim using either the HICN or the MBI, even if you submit it after December 31, 2019.
Home health claims & Requests for Anticipated Payments (RAPs) – You can use MBIs or HICNs on home health claims and RAPs with a from date before January 1, 2020. Because you submit home health claims for a 60-day payment episode, there may be times when an episode ends after the transition period on December 31, 2019. If the from date on the RAP or the final claim date is before December 31, 2019, you may submit either the HICN or the MBI.  But, you must submit the MBI for RAPs and final claims when the from date is on or after January 1, 2020.
Incoming premium payments – People with Medicare who don't get SSA or RRB benefits and submit premium payments should use the MBI on incoming premium remittances. But, CMS will accept the HICN on incoming premium remittances after the transition period (Part A premiums, Part B premiums, Part D income related monthly adjustment amounts, etc.).
Latest posts by Brad Ericson
(see all)