CAPG Comments on 2018 QPP Proposed Rule
In CMS
August 9, 2017
Comments Off

on CAPG Comments on 2018 QPP Proposed Rule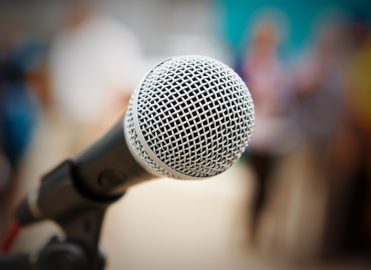 In an Aug. 7 webinar (CAPG MACRA Comments Webinar), CAPG responds to the 2018 Quality Payment Program (QPP) proposed rule and provisions for which the Centers for Medicare & Medicaid Services (CMS) is seeking feedback.
CAPG consists of 300 risk-bearing physician groups with members in 44 states, the District of Columbia, and Puerto Rico. CAPG's mission is "to proliferate coordinated care across the nation."
CAPG's Take on the 2018 QPP Proposed Rule
In response to CMS proposing to increase the low-volume threshold clinicians must meet to be eligible to participate in the Merit-based Incentive Payment System (MIPS), CAPG said the "expanded exclusion" makes advanced alternate payment models (APM)even more important.
To move more clinicians into advanced APMs, CAPG is calling on CMS to count Medicare Advantage (MA) risk contracts. CMS is seeking comments as to how it can use its waiver or demo authority to count MA APMs in the Medicare threshold. CAPG presented in the webinar its ideas for how to do this—calling on CMS to implement a demonstration project to count MA risk contracts between plans and providers as advanced APMs.
In response to CMS proposing to increase the Cost performance category weight from 0 percent in 2018 to 30 percent in 2019, CAPG recommends that CMS instead phase in the Cost measure with a 10 percent weight in 2018.
CAPG didn't take issue to CMS increasing the performance threshold score, from 3 points in 2017 to 15 points in 2018, to receive a neutral or positive MIPS adjustment. In fact, CAPG said, "We are pleased to see incremental movement in MIPS, including an increased performance threshold."
CAPG also "strongly supports" CMS in its proposal to implement virtual groups in 2018. "Our members have seen tremendous success with the independent practice association (IPA) model. This proposal will accelerate the creation of IPAs across the country." Adding, "CMS should simplify and speed up the application process."
Regarding the All-Payer Option proposed provisions, CAPG said it doesn't support the prospect of full contract disclosures. CAPG also said, "Measuring risk at the individual clinician level is a barrier to entry." Adding, "CMS should determine risk at the APM entity level."
Comments on the 2018 QPP proposed rule are due to CMS by August 21.
Latest posts by Renee Dustman
(see all)