3-Day Rule Noncompliance Costs NGS and N.E. Providers
In CMS
August 10, 2017
Comments Off

on 3-Day Rule Noncompliance Costs NGS and N.E. Providers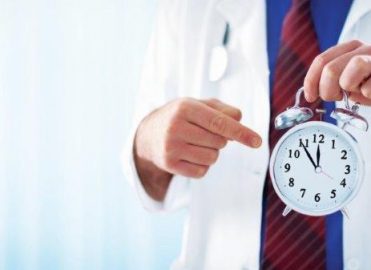 The Office of Inspector General (OIG) says noncompliance of the three-day rule continues to cost Medicare millions of dollars, every year. In 2013-14, National Government Services (NGS), alone, reportedly overpaid New England providers an estimated $1.3 million.
This estimate is based on a stratified random sample of 129 nonphysician outpatient services furnished within three days prior to the date of admission, on the date of admission, or during Inpatient Prospective Payment System (IPPS) stays. Of the 129 services sampled, NGS paid 41 providers twice (under Part A and Part B), which resulted in total overpayments of nearly $288,000.
These overpayments generally occurred because:
Providers didn't understand Medicare requirements;
Provider controls failed to prevent or detect incorrect billing; or,
Providers were unaware that beneficiaries were inpatients at other facilities.
Medicare payment system controls were at fault, too, the OIG said.
Read the full OIG report here.
Understand the Three-day Rule
Under the IPPS (Medicare Part A), hospitals are paid a predetermined amount per discharge for inpatient hospital services furnished to Medicare patients. Included in these services are most nonphysician outpatient services provided either within the three days prior to the inpatient admission, on the date of admission, or during the hospital stay.
Inpatient hospital operating costs include all routine operating costs, ancillary service (e.g., radiology and laboratory services) operating costs, and special care unit operating costs. Also included are the costs of all services for which payment may be made that are provided by the hospital (or an entity wholly owned or operated by the hospital) to a patient during the three days immediately preceding the date of such admission, if the services are diagnostic or otherwise related to the admission.
See the Medicare Benefit Policy Manual, Chapter 8, Section 20.1 for specific guidance.
Do the Right Thing
Providers are required by law to:
Exercise reasonable diligence to investigate potential overpayments;
Qualify overpayment amounts over a six-year look-back period; and
Report and return any overpayments to the payer within 60 days of identifying those overpayments.
Latest posts by Renee Dustman
(see all)