Know Basic Guidelines for Telepsychology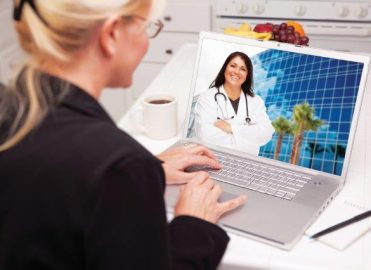 Telepsychology is a way to treat more patients in more areas. There are patients who live in rural areas where access to treatment is not feasible, and there are others who are disabled and cannot get around. For them, telepsychology is a good option. And sometimes, the patient feels more at ease being in their own home, on their own territory.
Telepsychology is one of the simpler types of telehealth because psychologists and therapists do not need to perform a physical examination to treat their patients. They can see patients on the patients' own terms, where they are more comfortable. This makes it easier on the patients, leading to more effective visits.
As with any kind of medicine, there are guidelines to follow. Some of these include ethical criteria, confidentiality and privacy procedures, and licensing regulations.
Ethical Criteria
The American Psychological Association (APA) Ethics Code includes providing scientific and professional knowledge on the basis of improving patients' conditions, as well as the general public. Respecting and protecting the rights and privacy of their patients is essential to a therapist/patient relationship. A unique ethical guideline in telepsychology is that the psychologist must provide information on local mental healthcare before treating a patient who is not local. The psychologist also must advise the client of the risks and limitations of telepsychology.
Confidentiality and Privacy Procedures
Regardless of where patients reside, their privacy must be maintained: this can be especially challenging with telepsychology. Because the information between the psychologist and the patient can be done online, there are risks related to sensitive conversations, medical records, and personal information, to name a few. Psychologists must have safeguards in place to ensure their practices are following HIPAA Privacy and Security rules regarding patients' medical records, health, and information discussed professionally.
Patient confidentiality must be protected, as it is essential to a trusting patient/therapist relationship and HIPAA compliance. The only time a psychologist can divulge protected health information is if it is believed the patient may harm themselves or others.
Licensing Requirements for Different Patient Areas
When practicing online, psychologists have an opportunity to see patients from all over the globe; so, they need to be aware of the laws and regulations of each area they practice. For example, if you are licensed to practice in Missouri, does that mean you cannot treat someone online who lives in another state? This all depends on which state the patient is residing in. Many states have temporary guest licensure to allow psychologists to provide treatment for a short time, such as 10 to 30 days. Medical experts are pushing for a national licensure system, so that doctors can treat anyone, no matter where they live. Many psychologists are licensed in more than one state, if their patients reside in a neighboring state. Always check with your state's laws if you have questions about a particular issue.
Latest posts by Marie Miguel
(see all)