OIG Adds Items to Web-based Work Plan
In Audit
August 15, 2017
Comments Off

on OIG Adds Items to Web-based Work Plan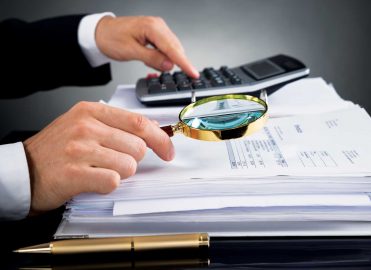 Effective June 15, 2017, the Office of Inspector General (OIG) now updates its Work Plan website, monthly. The OIG Work Plan sets forth various projects — including OIG audits and evaluations that are underway or planned — to be addressed during the fiscal year and beyond by OIG's Office of Audit Services and Office of Evaluation and Inspections. For August, the OIG added three items for review by the Office of Audit Services that pertain to Medicare:
Duplicate Drug Claims for Hospice Beneficiaries
Medicare Part B Payments for Psychotherapy Services
Ventilation Devices: Reasonableness of Medicare Payments Compared to Amounts Paid in the Open Market
Duplicate Drug Claims for Hospice Beneficiaries
Previous OIG work found that Medicare may have paid twice for prescription drugs for hospice beneficiaries, once under the Part A per diem rate and again under Part D. The OIG plans to follow up on this work and review the appropriateness of Part D drug claims for individuals who are receiving hospice benefits under Part A. The agency also intends to determine whether Part D continues to pay for prescription drugs that should have been covered under the per diem payments made to hospice organizations.
Medicare Part B Payments for Psychotherapy Services
In 2016, Medicare Part B allowed approximately $1.2 billion for psychotherapy services, including individual and group therapy, according to the OIG. A prior OIG review found that Medicare allowed $185 million in inappropriate outpatient mental health services. Psychotherapy services were particularly problematic, with almost half of the services reviewed found to be inappropriate. The audit showed that Medicare paid for services that either were not covered, inadequately documented, or medically unnecessary.
"We will review Part B payments for psychotherapy services to determine whether they were allowable in accord with Medicare documentation requirements," the OIG states on its website.
Remember: Psychotherapy codes are based on time. When significant and separately identifiable psychotherapy services are provided on the same day as a significant and separately identifiable evaluation and management (E/M) service, both are separately payable. In addition to the appropriate level E/M code, report a psychotherapy add-on code (+90833, +90836, +90838) based on the time spent on psychotherapy (not including the time spent on the E/M service). The provider must clearly document the time spent on psychotherapy, alone; as well as modalities, progress to date, and treatment plan.
Ventilation Devices
Medicare reimbursement for ventilation devices has risen from $51 million in 2011 to $72 million in 2015, according to the OIG. Unlike similar items for which Medicare has seen reduced costs through competitive bidding, ventilation devices have not been competitively bid. The OIG plans to determine the reasonableness of the fee schedule prices that Medicare and beneficiaries pay for ventilation devices compared to prices on the open market to identify potential wasteful spending in the Medicare program.
Check the Recently Added webpage for monthly updates.
Latest posts by Renee Dustman
(see all)