You Should Be an Officer: Here's Why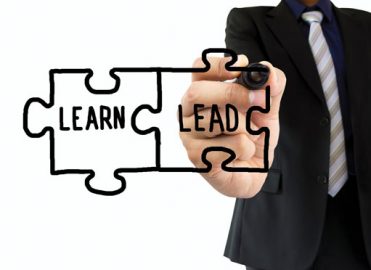 Even if you are inexperienced and shy, you'd make a great officer.
By Gina Piccirilli, CPC, CPMA
Local chapter officer elections are right around the corner: Nominations are accepted in September and the elections are in October. Now is a great time to determine if you are officer material. Even if you are a bit shy, there are positions that are a good fit for you.
Know Officer Perks
The benefits of becoming a local chapter officer are:
You gain experience with planning speakers and topics.
You have more input into what goes on at meetings.
You can expand your network of AAPC members and friends.
You receive discounts on HEALTHCON and regional conferences.
You get FREE or low-cost continuing education units (CEUs).
There is no experience necessary.
Volunteering as a chapter leader looks great on your resume.
See What Other Officers Say
When the current Ellenville, N.Y., local chapter officers were asked why they became officers, they had a lot to say.
Sometimes members don't want to be an officer, but they take the leap and it turns out to be a good fit. For example, Member Development Officer Marjorie Ann Dvoskin, CPC, said, "Originally, I was dragged in kicking and screaming, but starting a new chapter has been a very worthwhile experience. I like feeling like I'm giving back and helping others achieve their coding goals." She's right! I dragged her in when the chapter needed great people to start it. Dvoskin embraced it and is now very active in the chapter.
Ellenville's Treasurer Kimberly J. Piccirilli, CPC, had a similar beginning to her officer career. When I was nominated for the vice president of our old local chapter (New Windsor, N.Y.), I roped her in as the member development officer. Piccirilli served well with the New Windsor, N.Y., local chapter; and when I opened the Ellenville chapter, I knew I could count on her. I knew she couldn't say no because she's my sister, and I would make future holidays miserable if she didn't (ha ha ha!). All kidding aside, Piccirilli said, "I became an officer because I wanted to support my local chapter (New Windsor, N.Y.) and gain a greater sense of community and the greater AAPC." Laughing, she added, "Also, because my sister opened a chapter and needed my help." I knew my sister would be a good fit because she used to save every single receipt, even Dunkin Donuts. She saves everything! What a great treasurer she has turned out to be. She doesn't miss anything!
Common Traits of Officers
Dvoskin and Piccirilli have a couple of similar personality traits: They are very quiet and very smart. These are good traits for certain officer positions, such as treasurer, secretary, and member development officer. Another similarity of the two is neither had experience as an officer. My sister was the type to never speak in front of people unless necessary. Now, she assists with trainings and presentations. These quiet, inexperienced ladies have become the people who share their knowledge with our members to make us all better at what we do.
Come Out of Your Shell
Dvoskin and Piccirilli had some free time and a passion for our members, and that is all you need to become an officer. The rest, seasoned officers will teach you. You'll be surprised at the incredible things you can offer members through your local chapter. So while you're thinking of it, grab your smart phone and reach out to your AAPC local chapter to inquire about becoming an officer.
---
Gina Piccirilli, CPC, CPMA, is director of HIM at Ellenville Regional Hospital. She began her career in healthcare almost 20 years ago in data entry and quickly added new roles to her resume. Piccirilli has coded and audited multiple specialties and created congenial educational relationships with providers in all areas. She is also a consultant in her free time, specializing in documentation improvement and E/M auditing. Before founding the Ellenville, N.Y., local chapter, Piccirilli was vice president of the New Windsor, N.Y., local chapter. She is a Region 2 – Atlantic AAPCCA representative and can be reached at gina.piccirilli@aapcca.org.
Latest posts by Guest Contributor
(see all)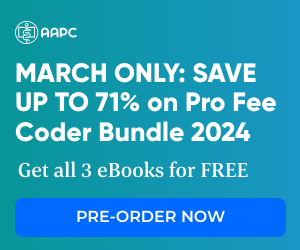 One Response to "You Should Be an Officer: Here's Why "