Work Around Denials for Tissue Markers for Prostate Cancer
September 1, 2017
Comments Off

on Work Around Denials for Tissue Markers for Prostate Cancer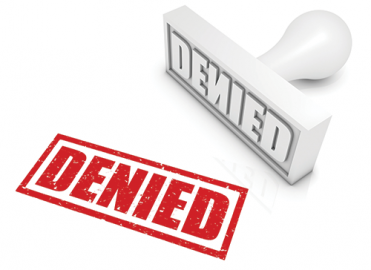 Even with precise coding, you may run into denials with some payers. Here's help.
By Sandra Pearson, CPC, CUC
Proton beam therapy is a prostate cancer treatment option, which focuses a ray of proton particles to destroy cancerous tissues. It can target and precisely deliver a high concentration of radiation to cancer cells without damaging healthy tissue around the prostate.
Proton beam therapy for treatment of prostate cancer requires implantation of tissue markers, also known as gold markers or fiducial markers. Denials may occur when billing the biopsy with marker placement or for the supply. Here's how to get paid.
Code Biopsy, Placement, and (Maybe) Tissue Markers
If a patient's prostate biopsy is more than six months old, the oncologist may order a new prostate biopsy to identify the current stage of the patient's cancer and to determine the appropriate treatment plan. When prostate biopsy is performed at the same time as implantation of the markers, report 55700 Biopsy, prostate; needle or punch, single or multiple, any approach for the biopsy and 55876 Placement of interstitial device(s) for radiation therapy guidance (eg, fiducial markers, dosimeter), prostate (via needle, any approach), single or multiple for placing the markers.
If your practice purchased the markers, also report A4648 Tissue marker, implantable, any type, each. This code is per marker, not per placement. You may need to check with the provider to ask how the markers are used. For example, if the two markers are cut in half and four pieces are implanted into the patient's prostate, you should bill (and be paid for) A4648 x 2.
Verify Carrier Polices for Guidelines
Check the payment policies for the plans you are billing, as they detail what you need to send with the claim. The Centers for Medicare & Medicaid Services (CMS) Change Request (CR) 6579 provides clarification on how to bill these services, and states that the markers are separately billable and paid by Medicare. To be paid, A4648 must be on the same claim with the placement (55876), and must be provided on the same date of services.
After the electronic claim goes to Medicare, you are required to send Medicare the invoice for the supply (A4648). If the invoice is not patient specific (which has been the case in our location), you'll need to send Medicare an invoice with a copy of the order for the marker placement and a copy of the medical note that describes the placement.
When Legitimate Claims Are Denied, Appeal Them
If your carriers deny the supply, send an appeal explaining that CPT® states under 55876 to also code the supply, and that CMS guidance states that the supply is paid separately from the procedure. When you send your appeal, include either the MLN Matters document or the Pub 100-20 One-Time Notification (see Resources, below), and underline the statement under "B," which explains that A4648 is separately payable when billed with 55876.
If your carriers deny the prostate biopsy when billed with the marker placement, appeal it. In your appeal letter, let the payer know there are no National Correct Coding Initiative edits to prevent billing 55700 with 55876. Explain that the markers are placed for the patient's therapy, but the biopsy is performed because the providers need to know how the cancer has progressed since the original biopsy. I suggest asking one of your physicians to write a letter to help explain this and send it with your appeal.
Resources
CMS, CR 6579, Pub 100-20 One-Time Notification, Payment for Implantable Tissue Markers (HCPCS Code A4648): www.cms.gov/Regulations-and-Guidance/Guidance/Transmittals/downloads/R604OTN.pdf
CMS, MLN Matters® MM6579, Payment for Implantable Tissue Markers: Healthcare Common Procedure Coding System (HCPCS) Code A4648: www.cms.gov/Outreach-and-Education/Medicare-Learning-Network-MLN/MLNMattersArticles/downloads/MM6579.pdf
---
Sandra Pearson, CPC, CUC, is an AAPC Professional who works for University of Florida Jacksonville Physicians Inc. Sandra is a Business Group Manager and has a team that is responsible for coding, billing, and working the insurance follow up for services performed by the Department of Surgery. Sandra earned her Bachelor of Science from Florida State University and has over 35 years' experience working with professional medical coding, billing and managing accounts receivable. She is a member of the Orange Park, Fla., local chapter.
Latest posts by Guest Contributor
(see all)