Telehealth Thwarted by Lack of Legislative Clarity
By Brad Ericson
August 30, 2017
Comments Off

on Telehealth Thwarted by Lack of Legislative Clarity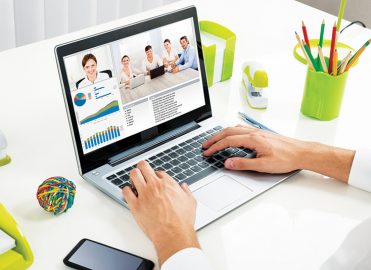 A study by the Center for Connected Health Policy (CCHP) finds that ambiguous state laws regulating telehealth continue to restrict the expansion of the healthcare delivery method.
"Expansion of the use of telehealth to deliver care has not moved as rapidly or expansively as state policymakers may have envisioned," the report stated. Lack of clarity in the language of private payer laws provide discretion to each private payer  to establish disparate policies that may prove restrictive, the study found. The study also said,  "Lack of distinction or clarity regarding he type of modality of telehealth to be covered is another factor that contributes to the slow uptake of telehealth care."
Telehealth and States
So far, 31 state states and the District of Columbia have enacted telehealth private payer laws. Based on a scoring scale CCHP developed for the study, Minnesota is the only state receiving a a perfect score on all 14 criteria. All states included live video in their definition of telehealth, but store-and-forward and remote patient monitoring appeared less frequently. It is less likely these are recognizable costs in these states.
State laws tended to not include limitations on reimbursement on where the patient is located at the time of service based on geography, site, or the type of provider and services. Federal Medicare program rules restrict these facets in some way, CCHP said. Only three of the 32 states and districts included an explicit mandate for equal payment regardless of whether the service was delivered in person or via telehealth.
Recommendation
CCHP recommends policymakers and advocates may want to:
Consider explicit language detailing the exact intent of policymakers, such as ensuring all modalities are to be reimbursed by private payers.
Ensure payment parity language is included if the intent of policymakers is to have telehealth reimburse at the same rate as face-to-face services.
Consider inclusion of an educational component for providers and patients.
Consider a robust, comprehensive telehealth policy with the state Medicaid program.
Work with state licensing boards to create telehealth policies allowing licensee the flexibility to utilize technologies in delivering care while taking into consideration the patient's safety.
Latest posts by Brad Ericson
(see all)