New App Puts AAPC in the Palm of Your Hand
By Brad Ericson
September 1, 2017
Comments Off

on New App Puts AAPC in the Palm of Your Hand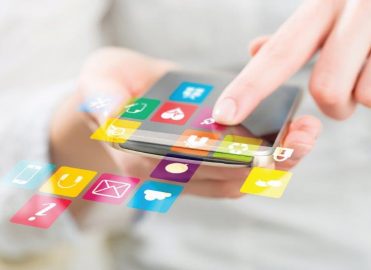 Access our content anywhere, anytime from the convenience of your electronic devices.
Our new AAPC Content app gives you carte blanche to the new electronic Healthcare Business Monthly and the Knowledge Center, where you'll find a treasure-trove of informative articles, infographics, and timely news. In addition to other member initiatives, we responded to requests to make our information easier to access by developing this free app, which you can download on your electronic devices running Apple iOS and Google Android platforms. With the AAPC Content app, the information you need to do your job is in the palm of your hand.
Locate HBM Articles in a Single Click
Easy to download and a breeze to use, the AAPC Content app lets you read Healthcare Business Monthly anytime, anywhere. The advantages to this are many.
For example, imagine you're in a meeting and a physician asks for evidence to support your coding, but a computer isn't available. No problem! Just pull out your smart phone and navigate to that article you read last week, written by one of our many experts in the field. You can even bookmark specific pages, so you can refer to them quickly and easily.
Heavily linked, the electronic version of your member magazine makes it easier to track down content. You can go to an article by clicking on the title or a picture on the table of contents page. You can pull up source documents and websites mentioned in articles, and you can search for one term throughout the magazine. It's easy and it's fun.
Access Content
Faster than a Locomotive
Paired with Healthcare Business Monthly in the Content app is our Knowledge Center, which includes all the clinical articles we've published in our newsletters and magazines back to 2008, plus timely news and updates, helpful how-to articles, and much more. Need to know about coding colonoscopy? A search will find pages and pages of articles. Need to answer questions about modifier 25? There are 68 pages of content (at the time of this writing). You'll also find advice pertaining to auditing, compliance, practice management, career growth, taking certification exams, and much more.
Sign Up Today and
Develop Superhuman Strength
In just the first month, reviews of the AAPC Content app are positive, and at least a thousand members per week are signing up for the electronic delivery of our e-mag. How do you do that? Go to your Member Profile and check the box that confirms you want Healthcare Business Monthly electronically delivered.
We're making tweaks to the emag as we receive feedback, so be sure to let us know what you think of it. Our goal is to make your career easier and to add value to your AAPC membership.
AAPC Is Member-strong
Our content is far-reaching and invaluable, and we owe it all to our members. AAPC publications are developed for you, and we rely on member contributions to help keep both Healthcare Business Monthly and Knowledge Center growing strong. Seeing an article with your byline would be supremely satisfying, don't you think? Sharing your expertise is even more satisfying and a gift to your colleagues.
You don't have to write a lot or feel intimidated: Everyone has something to offer. Send us what you've got, and we'll work with you to prepare the article for publishing. Go to
the Healthcare Business Monthly page on www.AAPC.com and look for "Contribute to Healthcare Business Monthly," or contact any Healthcare Business Monthly staff member listed on page 6 to learn more about contributing an article.
The new AAPC Content app is fast knowledge. Knowledge is power. Keep your eyes peeled for great content and easier ways to get it in the future, and think about how you can be a part of a new communications movement in AAPC.
Latest posts by Brad Ericson
(see all)