I Am AAPC: Beth Helsel, RN, CPC, CRC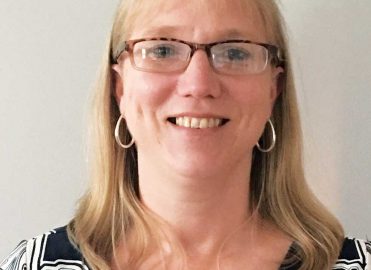 I graduated from nursing school in 1999 and entered the world of healthcare as a registered nurse. Throughout my nursing career, I gained experience in pediatrics, family practice, and internal medicine in a variety of settings. My first experience with coding came when I took a job as a registered nurse assessment coordinator at a nursing home. I became a self-taught coder in this role, and discovered I really liked the paperwork side of nursing and enjoyed coding, as well.
Nursing Leads to Chart Auditing
The next step I took in my career led me to chart auditing for a large physician practice. I was challenged and increased my knowledge base in coding, auditing, and quality initiatives. I gained a lot of knowledge from educating providers on evaluation and management, as well as documentation and coding guidelines. This role was such a great way to combine both nursing and coding.
Chart Auditing Leads to Educating
I've been a physician educator in the Risk Adjustment department of a health plan for the past four years. In this capacity, I call on both my nursing and coding experience.
I first obtained my Certified Professional Coding (CPC®) credential, and then went on to obtain my Certified Risk Adjustment Coder (CRC™) credential.
In working with risk adjustment, I have expanded my teaching experience to public and private coding and documentation classes. I have spoken at my Johnstown, Pa., local chapter, and I had the opportunity to serve as education officer. It felt great to give back to the chapter through education and proctoring. I encourage you to get involved in your local chapter.
Advice to Grow By
Keep challenging yourself to gain more knowledge. Surround yourself with knowledgeable people; seek current information you must know to do your job well; and earn relevant certifications. I already have in mind the next certification I'd like to try for.
As you grow in your career, look for someone who can be a mentor. Find a person who has been through similar experiences, a person to push you and help you to grow. I have been blessed in my career to find a great mentor. When I had doubts about taking a risk, she challenged me to keep growing. She saw my strengths and experience and recognized an opportunity that turned out to be a great fit for me. I hope you are lucky enough to find that person, too.
Embrace Opportunity and Expect the Unexpected
Be ready for and embrace unexpected turns in life. They are the pathway to personal and career growth. If you told me four years ago that I'd love teaching, I may have doubted you. Time and experience have changed my point of view. Embracing opportunity means never shying away from a new challenge. No matter what happens, the experience is invaluable.
Latest posts by Guest Contributor
(see all)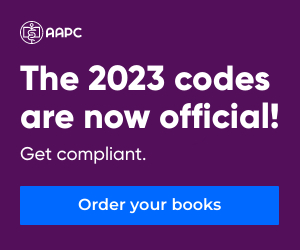 2 Responses to "I Am AAPC: Beth Helsel, RN, CPC, CRC"