MWAM: Sherrina Hansen, CPC, CPCO, CPMA, CPC-I
September 1, 2017
Comments Off

on MWAM: Sherrina Hansen, CPC, CPCO, CPMA, CPC-I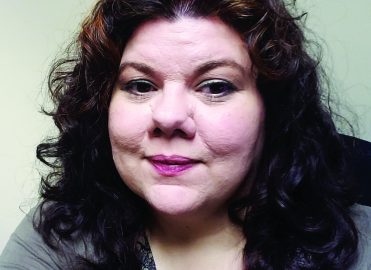 Compliance Lead, Valley Children's Healthcare, Madera, Calif.
Tell us a little bit about how you got into coding, what you've done during your coding career, and where you work now.
I started in this field by taking a billing and coding course at a local adult school. My instructor thought I'd make a great coder, and she connected me with an internship opportunity. Through the internship, I established connections that helped me obtain a scholarship to earn my Certified Professional Coder (CPC®) credential. I was offered a position with an independent practice association (IPA) affiliated with a children's hospital. After a few years with the IPA, a position opened in the same office where I completed my internship. I was offered the position and moved into coding and compliance at the hospital. During that time, I completed my certifications as an auditor and compliance officer, as well as a degree in Business Management. I am now the compliance lead a Valley Children's Healthcare with a focus on physician-related compliance for a large multi-specialty group and a growing primary care group.
What is your involvement with your local AAPC chapter?
I serve as secretary/treasurer and have served as president, vice president, and advisor. I have presented at local chapter meetings and seminars on topics such as evaluation and management (E/M) coding, compliance, electronic health record systems, and cardiology. I also arranged to have our facility designated as a Project Xtern site, and we have just hired our first intern.
What AAPC benefits do you like the most?
I appreciate the networking opportunities in local chapter meetings. It's refreshing to see newly certified coders at meetings with a desire to learn, which in turn offers mentoring opportunities for seasoned coders. I am also grateful for the opportunity to speak at chapter meetings. Giving presentations has helped my personal and professional growth, and has taught me how to become a relaxed and articulate public speaker.
How has AAPC certification helped you?
It helped me get my foot in the door. My auditing certification helped me get a position in compliance, and my Compliance Certification helped me get my current position. My latest credential, Certified Professional Coder – Instructor (CPC-I®) has afforded me the opportunity to become an online instructor for P. Steve Ramirez Vocational Services.
Do you have any advice for those
new to coding and/or those looking for jobs in the field?
Many people looking into this field assume they will be able to work from home as soon as they're certified. While there are opportunities to work from home, often some experience is required before coding at home is a viable option. Employers expect coders to meet quotas, which may be challenging for new coders, especially if there are too many distractions at home. Look for opportunities to gain experience, even if it's through an unpaid internship or temporary assignments. Be confident that, as your knowledge increases, opportunities will come. Good coders are in high demand.
What has been your
biggest challenge as a coder?
Keeping all the guidelines, regulations, and payer policies straight. You have to know what's bundled and what's added on. Regulations change, codes change, and different payers adopt these changes in different ways. For example, CPT® codes change at the beginning of every year, but in California the Medicaid payer does not typically adopt these changes until sometime mid/late year. It's a challenge explaining to providers that new codes must be billed, unless a certain payer still requires the old codes, and that new codes don't always match up to the expired codes. It can be very confusing and frustrating for everyone involved.
If you could do any other job,
what would it be?
Perpetual student is not an occupation. I think I am what is referred to as a "multipotentialite." There is a world full of options and I would love to try so many of them. I have so many interests, and so little time.
How do you spend your spare time?
Tell us about your hobbies, family, etc.
I love art — drawing, painting, visiting art galleries, and perusing Pinterest for ideas. I like reading, binge-watching television shows, getting lost on the World Wide Web, and going to the beach.
Latest posts by Guest Contributor
(see all)