Are You Ready to Lead Us?
September 1, 2017
Comments Off

on Are You Ready to Lead Us?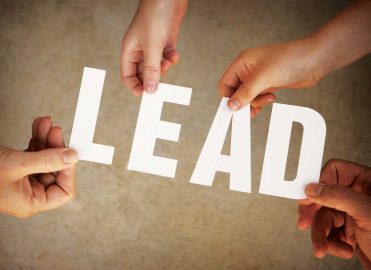 Advise AAPC on issues, trends, and member needs, and chart AAPC's role in the business of healthcare.
AAPC will soon be accepting applications for the 2018-2021 National Advisory Board (NAB). A total of 16 members will be selected to serve for a three-year term beginning at HEALTHCON 2018. The NAB is one of two advisory (non-voting boards) whose obligation is to "advise the AAPC leadership on issues, trends and member needs and enthusiastically promote and support the mission of AAPC and the business of healthcare."
A Successful Board Takes All Kinds
To function properly in this advisory capacity, a collection of skillsets and backgrounds is necessary to reflect the diversity of our members' roles in the expanding business of healthcare. Beyond geographic diversity, a board with combined clinical, coding, auditing, compliance, billing, and practice management expertise is needed and must include members with representation among payers, providers, and facilities. A team with diverse backgrounds spanning the entire healthcare business spectrum is needed to help advise AAPC as it charts the path to better serve membership into the future.
AAPC looks for experienced individuals with evidence of leadership and selfless devotion to supporting AAPC's mission. Things that AAPC looks for when evaluating NAB candidates include:
Credentials
Prior experience as a chapter officer
Work and educational experiences
Areas of expertise
Community involvement
Speaking and writing abilities
Beyond these resume items, the successful NAB applicant does not simply "uphold a higher standard;" but is also dedicated to continuous achievement of higher standards — both for themselves and their fellow members.
Ultimately, the NAB must represent not only the regional interests of our members, but a cross section of the healthcare business space. In addition to service as a forward-looking advisory board, the NAB serves as a conduit between members and the national office to address any issues that negatively affect member satisfaction. NAB members are expected to be opinion leaders with demonstrated expertise in their respective fields. NAB members must be committed to continuous learning and expansion of their skillsets. NAB members must be accomplished problem solvers. NAB members who excel could potentially be selected for a leadership position on a future board.
Dedication, Networking, and
Supporting the Membership Is What It's All About
Membership on the NAB is not a glory position. To the contrary, service on the NAB requires selfless commitment to AAPC and its members. Standard obligations of NAB members include:
Participating in monthly phone meetings as well as an annual in-person board meeting
Serving or chairing various committees
Regularly communicating with members in your region
Visits to local chapters
Attending HEALTHCON and, possibly, regional conferences
NAB members are especially busy at conferences, performing a variety of tasks to ensure each member has a rewarding conference experience.
Although conference duties provide the most visible example of the expectations of NAB members, the work behind the scenes is also important. Committees are formed to evaluate issues and make recommendations to AAPC. For this reason, research, writing, and presentation skills are a plus for the successful NAB candidate. Successful applicants will have an established history of being a person who embodies AAPC's Code of Ethics, and who can be counted on to do what is necessary to assist AAPC and its members.
Although there is substantial work expected, the work is important, rewarding, and provides boundless opportunities to network with other members and opinion leaders. Membership on the NAB will also provide an opportunity to further develop your leadership skills.  If you believe you have what it takes to serve on the NAB, and are interested in helping to chart the forward direction of AAPC, please consider applying for a position on the 2018-2021 board.
You will find an application form and instructions for applying by logging in and visiting www.aapc.com/nab-nomination.
Latest posts by Michael Miscoe
(see all)