Promote a Healthy Physician/Coder Relationship
September 1, 2017
Comments Off

on Promote a Healthy Physician/Coder Relationship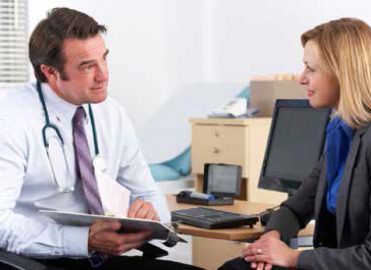 When physicians know you are on their side to get services paid, they'll be happy to work with you.
Having a relationship with all your providers — whether they specialize in family practice or brain surgery — is very important. Physicians need to know who you are, and that you'll do the best job you can as a coder. With a congenial relationship, you can talk with physicians about codes and documentation that will get their procedures and services paid correctly and efficiently. It will also help you understand better what they do.
Let Them Know Who You Are
When a physician first starts with a practice, or you are new to the healthcare organization, it is an excellent time to meet with the provider(s). That way, they know who you are and what your relationship with them will be. If they know you are there to make sure they are paid correctly, they are usually eager to have a relationship with you.
Step into the Physician's Shoes and Help
When you have a close relationship with providers, it makes it easier to approach and ask them to explain what they did during an encounter. Many providers are more than happy to explain exactly what procedure they performed, even step by step, and why the patient needed to have it done.
For example, there is a heart surgeon I work for who draws me a picture or traces what he did, so I better understand the surgery he performed. He explains when he takes additional steps that make the surgery "beyond" a typical surgery of that type. He may ask if he can bill for the additional steps, and he has confidence that I will investigate to find the answer and bill, according to CPT® and payer guidelines.
Talk About Documentation with Ease
Since ICD-10 became effective, the number of diagnosis code choices has expanded dramatically. For example, atrial fibrillation (AFib) used to be a single code in ICD-9; whereas, in ICD-10 there are several possible choices. The expanded choices aren't a problem if the available documentation is sufficient to choose an appropriate code. If the documentation lacks detail, however, you may have to select an unspecified code, which can create coverage problems. For example, AFib unspecified is no longer a payable diagnosis for echocardiogram for Medicare. This is where communication between the coder and provider makes all the difference in getting a claim paid.
It's ideal when you can take an operative note to the surgeon and ask which code best describes the surgery performed. Often, a single detail can make the difference when selecting among codes. Provider dictation does not always word things in "coder terms," or using the same terminology found in the CPT® codebook. Good communication can help bridge that gap.
---
Delynn M. Perryman, CPC, AAPC Professional, works at Ferrell-Duncan Clinic with CoxHealth in Springfield, Mo., coding for cardiology, cardiothoracic, vascular, and electrophysiology. She received her certification in 2009, and has held positions in the Springfield, Mo., local chapter, as president-elect, president, and secretary.
Latest posts by Guest Contributor
(see all)