Quality Reporting Made Easier with M4B and QCDR
September 5, 2017
Comments Off

on Quality Reporting Made Easier with M4B and QCDR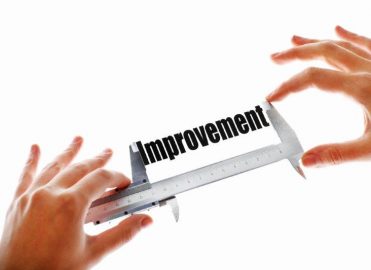 New programs enable clinicians to avoid 2019 MIPS penalties with minimal data reporting.
The Quality Payment Program (QPP) combines the Physician Quality Reporting System (PQRS), Meaningful Use (MU), and Value-based Payment Modifier (VBM) programs under a single reporting umbrella known as the Merit-based Incentive Payment System (MIPS). Eligible clinicians who do not participate in MIPS will face payment penalties; however, the Centers for Medicare & Medicaid Services (CMS) allows providers to ease into the program through nominal reporting opportunities.
MIPS for Beginners 
Under MIPS for Beginners (M4B), CMS allows those new to the program to report minimal data to avoid payment penalty. Full participation is often overwhelming, and the number of measures (plus the volume of patients and data) may preclude even the most conscientious providers from participating. M4B is for that provider or practice.
In M4B, you can avoid penalty by picking one measure for one patient, which allows participation in MIPS. At Patient360, we recommend using 20 patients to elevate performance odds — and because "just passing" with one patient (or a few) is not in the spirit of the program. Data capture for 20 patients is simple: For most providers it will take less than an hour to enter 20 encounters. Report the data via a CMS-approved registry and you will avoid a negative 4 percent payment adjustment in 2019.
Number 46 Is a Winning Measure
to Report
In this first performance year, there are 243 QPP measures from which to choose; dozens are applicable to nearly every specialty. If you take care of the living (i.e., you are not a coroner or pathologist), you likely do medicine reconciliation, which is QPP Measure 46.
Providers meet requirements for Measure 46 in M4B when they reconcile medication lists. The medical assistant or nurse usually does this, and it is easy to find 20 patients for whom this was done. CMS allows providers to report on all patients — not just Medicare patients — for MIPS. Simply enter 20 patients into a registry using the managing provider's individual National Provider Identifier and Tax Identifier Number, and you are done. Penalty avoided — MIPS reporting complete!
EHR CEHRT vs. Registry
Certified Electronic Health Record Technology (CEHRT) has been on the scene since the phrase "meaningful use" was first uttered by CMS. Electronic health records (EHR) were intended to make life easier — although many would argue that didn't happen. In the world of QPP, reporting via CEHRT is often construed to be "easier," when in fact it can be limiting and result in less than desirable performance. Many providers choose to report for the QPP via CEHRT because the vendor includes the submission at no additional cost; however, CEHRT reporting for QPP has some inherent limitations and risks:
CEHRT eligible measures are limited to only 64 options, rather than 240 via CMS-approved registries.
CEHRT submission generally is done only at the end of the reporting year, with little to no "real-time" feedback over the course of the reporting year. This real-time feedback is the catalyst CMS hopes will drive clinical changes in provider behavior, resulting in better patient outcomes and cost savings.
Registries receive numerous calls from alarmed providers — even large, well-run practices — that thought their EHR vendor had the QPP submission handled. In the end, they find themselves scrambling in the waning weeks to find and submit data to avoid a penalty (and never mind receiving a bonus). Not all CEHRT vendors manage the QPP program well. Although some EHRs do QPP well, ask your vendor questions and learn what capabilities do and don't exist.
EHR reporting can work, and is viable; however, the measure options are limited and the performance year feedback may leave you wanting more. If going the EHR reporting route for QPP, know what risks exist and ask your team if it's really the best option. Saving money by relying on "free" or included reporting can be costly in the end.
QCDR
Most intriguing in QPP is the advent of the Qualified Clinical Data Registry (QCDR), which affords another opportunity for reporting in the QPP MIPS programs. QCDRs write measures via a stewardship program, where an organization representing a subset of providers (or a specialty) create unique measures benefiting the specialty niche. QCDR measures are created for reasons such as:
Not enough measures for a given specialty
Nuances within a disease are not well delineated with existing QPP measures
Targeted focus on certain modalities of care or patient management issues
Desire to aggregate analytics within a healthcare vertical seeking evidence-based medicine benchmarking
A QCDR creates non-QPP measures that must be approved by CMS for inclusion in the MIPS program. It is important to know Medicare wants — and only approves — measures deemed "high bar." High bar means QCDR measures (like most QPP measures) are intended to help providers modify behavior to improve patient outcomes and save the system money. Not everyone who can or should succeed receives high quality or outcomes scores for these high-bar measures. Numerous "low-bar" measures (e.g., Low Back Pain Measure Group from PQRS in years past) were eliminated because the ability to pass or perform well was virtually guaranteed just by participating.
Why High-bar Measures Are Necessary
QCDR measures are vetted by CMS subcontractors who look at the quality of the measures, the medical literature to support their use, and the expected performance rate by participating providers. If everyone performs well, you can expect that measure to be challenged or removed the following year.
The QPP MIPS payment model is "all or nothing." If the cutoff is 75 percent and Practice A achieves 74.9 percent, Practice B achieves 74.98 percent, and Practice C achieves 75 percent, only Practice C receives a payment bonus. The best reporting practices — not necessarily the best clinical practices — will be compensated best, so it's worth paying attention.
QCDRs also allow you to set your own benchmarks. For instance, physical therapists and occupational therapists (among other non-physician practitioners) are not required to report or participate in the MIPS program until 2019. But it makes sense to set benchmarks and participate in optimal measures creation sooner (now) rather than later, so these providers can learn now how to optimize performance.
Participation is the first step, but what if you could create measures to fill a reporting gap for your specialty or to demonstrate efficacy of a unique modality of care?
QCDRs afford opportunity for measure creation, not just unique reporting. Newly created measures need to calculate performance rates and to analyze the measures and providers who used them, which helps CMS determine the different levels of reporting from low performance to high performance. Fiscally, bonuses are calculated based on a practice's success in achieving as many points as possible in the MIPS program. The MIPS QPP scoring program is complex to explain; however, a simple point about Quality scores and its relation to QCDR are worthwhile to understand.
New QCDR measures must, in their first year, be "benchmarked" for performance (i.e., a base performance/success rate must be gathered, against which future submissions can be compared). Each quality measure is worth a maximum of 10 points. New QCDR measures that have yet to be benchmarked are worth a maximum of three points. Only after benchmarking exists can the respective measure achieve a maximum of 10 points. If you have a measure you want to create or a new QCDR measure for which you want to submit data, participating sooner than later to create benchmark performance helps expedite the opportunity for that measure to maximize scoring performance.
MIPS Quick Tips
The QPP MIPS program can be daunting, but here is quick review of things to consider:
Options exist to participate at your own pace via programs such as M4B offered by registries, allowing less than full participation.
Reporting at least 20 patients elevates odds of higher performance, and is more in line with what CMS is hoping providers will do.
CEHRT reporting may be cost effective for data submission, but costly due to less-than-optimal fiscal and clinical returns  from performance.
QCDR submission may make sense. Subspecialties not well represented by the more than 243 measures should take time to investigate QCDR versus straight registry reporting. Reporting via a regional or national association, and customized measure creation, may be available (or created) for the next reporting year. Take time to research and see what options exist.
Be vigilant and well educated about the QPP and MIPS. Penalties escalate each year, up to negative 9 percent in 2022, which means the bonus pool is growing. Start now to learn how to optimize performance before this new incentive payment method becomes the standard for all payers, not just Medicare.
Resources
Quality Payment Program homepage: https://qpp.cms.gov
Is MIPS Beginner Reporting for Me? https://patient360.com/is-mips-beginner-reporting-for-me
Patient360 is one of the original 16 CMS Qualified Registries patient360.com
MIPS Quality Measures homepage: https://qpp.cms.gov/mips/quality-measures
MIPS: 2017 CMS-Approved Qualified Clinical Data
Registries: https://qpp.cms.gov/docs/QPP_2017_CMS_Approved_QCDRs.pdf
Is QCDR Reporting for me? https://patient360.com/is-qcdr-reporting-for-me

Latest posts by Douglas J. Jorgensen
(see all)