Fine-tune Your Reimbursement Process
September 1, 2017
Comments Off

on Fine-tune Your Reimbursement Process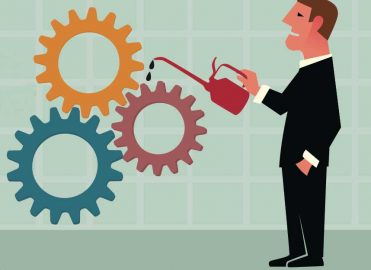 Tips for collecting what is due to your office.
By Christy Richards, CPC, CPMA, AAPC Fellow
Your practice's financial well-being depends on reviewing all the parts of your revenue cycle and streamlining the payment process to ensure every opportunity to collect is used. To get you started, here are a few areas that often require calibration in the reimbursement process and suggestions for oiling the squeaky wheel.
Take a Front-line Defense
Front office personnel are responsible for collecting the copay from the patient at check-in. The copay amount is usually listed on the insurance card, and should be collected before services are rendered. Most offices post the copay amount to the patient's account before the charge is dropped using the feature of "unapplied money." This payment is attached to that date of service when the billers have dropped the charge.
The front desk staff must verify insurance eligibility, or check if there is a required referral or precertification, prior to the appointment. For high-dollar services, such as surgeries, infusions, or nuclear medicine, calculate the patient's responsibility and collect the amount due before performing the service.
Because deductibles and coinsurances are increasing, make courtesy calls to patients to inform them of their financial responsibility due at time of check-in. Collecting payments up front saves the company money on statements and collection fees if accounts have to be sent out to another entity to collect.
Optimize Charge Capture
After the visit has occurred and is documented, the coding/billing staff codes the diagnoses and procedures, and attaches the copay. If you haven't already, optimize the electronic health record (EHR) to capture claims electronically for code assignment and eliminate printing the encounter form the provider fills out for charges. Most billing software comes with an internal scrubber for your claims to reduce denials at the clearinghouse and payer level.
Invest in coding education to ensure money is not left on the table from under-coding, over-coding, bundling, omitting modifiers, or missed procedure and diagnosis codes.
Submit claims electronically daily so cash flow is not interrupted.
Enable Efficient and Automated Payment
Enroll to receive electronic fund transfers (EFT) from payers who offer it. This will not only reduce staff time posting paper checks manually, but eliminate human error. Another big plus of EFTs is the money hits the bank sooner, so payment can be posted quicker, which reduces days in accounts receivable.
Streamline or automate payment processes as much as possible to save time and money. Collaborate with staff regarding their workflow to minimize double work or inefficient steps. Transaction processors also provide education regarding trends with certain payers to make coding and billing more efficient. Communication is key for clean claims and future contract negotiations with payers.
Offer EOB Storage and Speed Up the Denial Process
Invest in document imaging software for the business office, which not only saves space, but also time when retrieving an Explanation of Benefit (EOB) for working denials, appeals, or explaining a statement to the patient. It also makes it easier to pass an EOB to another coworker for processing. The process of copying an EOB can be eliminated because the digital image can be sent to an individual electronically to a work queue for processing.
Familiarize yourself with payer websites that allow access to policies, corrections for claim denials, and appeals. Claim status can also be checked using the payer website, which is quicker than calling the payer.
Analyze Payer Reimbursement
Identify your payers (e.g., Medicare, Blue Cross Blue Shield, Medicaid, commercial, etc.), and then investigate your contracts with these payers to ensure you receive the agreed reimbursement amount for services. It is important to know if your payers are adhering to the contracted payment rate and time frame. Who else will hold them accountable if you don't?
If the charge is paid in full, reviewing the fee amount is warranted, as it might need to be adjusted. If the charge is not paid, or is a small payment, this might be an item that needs to be renegotiated with the payer.
Be aware of your physicians' credentialing status with the payers before they begin seeing patients in your practice. Payers can and will refuse payment to a provider without active enrollment or proper credentialing.
---
Christy Richards, CPC, CPMA, AAPC Fellow, has been in the medical field for 25 years, with expertise as a biller/coder/auditor for 18 years. She has served as vice president and member development officer of the Wichita, Kan., local chapter.
Latest posts by Guest Contributor
(see all)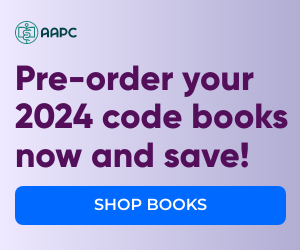 No Responses to "Fine-tune Your Reimbursement Process"