Overcome Telehealth Billing Challenges Posed by Medicare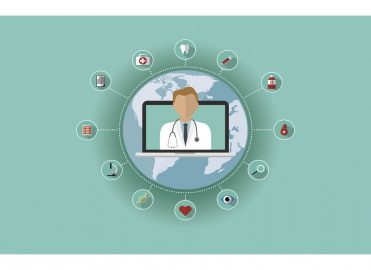 Changes meant to clarify reporting and billing open a can of worms, instead.
By Terri Brame Joy, MBA, CPC, COC, CGSC, CPC-I
The Centers for Medicare & Medicaid Services (CMS) made several changes and clarifications regarding Part B billing for telehealth services in the 2017 Medicare Physician Fee Schedule (MPFS) final rule. What was meant to streamline the billing process, however, has caused challenges for practices providing telehealth services to their patients.
Most notably, a new place of service (POS) code, an update to the reimbursement methodology, and a clarification of which Medicare administrative contractor (MAC) should be billed for services require further clarification.
POS and Reimbursement Rate Change Discrepancies
In the 2017 MPFS final rule, CMS finalized POS code 02 The location where health services and health related services are provided or received, through telecommunication technology. Effective Jan. 1, 2017, we are supposed to report POS code 02 for all telehealth services submitted to Medicare, regardless of the patient and practitioner's location. This departs from the rule that when a patient is an inpatient, POS 21 Inpatient hospital is always reported, regardless of where the care is provided.
The 2017 MPFS final rule also included a rate change for telehealth services. Previously, providers were reimbursed based on the patient's place of service using the non-facility rate, such as that for POS 11 Physician office, or the facility rate such as that for facility POS codes 21, 22, 23, 31, and 32. Effective Jan. 2, 2017, telehealth services, reported with POS code 02, are reimbursed using the facility Physician Expense Relative Value Units (PE RVU), regardless of a patient's inpatient or outpatient status.
This policy has created some questioning, as it no longer pays the non-facility reimbursement rate in POS 11. If the patient is seen in a physician-owned clinic, it would seem the non-facility reimbursement rate should be used. But because the originating site is eligible to submit a claim for the originating site fee, there is also the opinion that the facility rate is appropriate, regardless of where the patient is seen. Telehealth providers were hoping this issue was addressed in the 2018 MPFS.
Add Modifiers to the Mix
If you're wondering why the new POS code was necessary in the first place, as Medicare already required telehealth services to be reported with modifier GT Via interactive audio and video telecommunications systems, CMS provides some clarity in the 2017 MPFS final rule. For 2017, to properly report a telehealth service, both POS 02 and modifier GT must be reported.
The new POS code should render modifier GT no longer necessary, but the 2017 MPFS final rule didn't remove this modifier requirement. For 2017, to properly report a telehealth service to Medicare, both POS 02 and modifier GT must be reported. The good news is that in the 2018 proposed rule, the requirement to report services using modifier GT is removed.
To complicate matters further, the American Medical Association also created a new telehealth modifier for 2017, modifier 95 Synchronous telemedicine service. Medicare does not recognize this modifier.
Which MAC to Bill?
CMS also clarified which MAC to bill for telehealth services in the 2017 MPFS final rule. Prior to 2017, there were inconsistent policies as to whether the patient location MAC or the provider location MAC should be billed because CMS requires services provided via telehealth be reported as though the patient were seen in person (face to face), and it wasn't clear whether that meant in person to the provider or in person to the patient. CMS clarified that the provider location MAC is the correct location to submit claims.
This can cause considerable new work for practices, especially those with providers spread across the country. For each state in which the practice has providers:
The practice must register as a business in that state;
Enroll with the correct MAC for the state, even if already enrolled with that MAC for another state;
Enroll the providers living in that state; and
Ensure electronic billing and electronic funds transfer are updated.
The provider and the provider's home office, whether it is in their actual home or at an office site, is the location of the service when billing.
Work Through the Challenges
These changes have caused significant delays in billing for many practices enrolling with MACs across the country. Some practices are accommodating the location change, while other payers are not following the same change. Some MAC systems read the patient's address and don't think it is the correct MAC to bill. There are difficulties with billing secondary insurers in the patient's state following the MAC from another state. Some MAC systems read the patient's address and deny the claim, for example. And some secondary payers don't recognize POS 02, or the provider's home location, so this information must be fixed and the claim resubmitted for payment.
2018 Proposed Rule's Impact on Telehealth
Although the 2018 MPFS proposed rule removes the requirement to report services using modifier GT, the challenges of knowing which MAC to bill and whether secondary payers recognize the same billing rules as Medicare remain.
Resources
Medicare Learning Network, Telehealth Services: www.cms.gov/Outreach-and-Education/Medicare-Learning-Network-MLN/MLNProducts/downloads/TelehealthSrvcsfctsht.pdf
CMS, 2018 Proposed Rule: www.cms.gov/Medicare/Medicare-Fee-for-Service-Payment/PhysicianFeeSched/PFS-Federal-Regulation-Notices-Items/CMS-1676-P.html
---
Terri Brame Joy, MBA, CPC, COC, CGSC, CPC-I, is director of operations at Encounter Telehealth. She has 18 years' experience in practice management, professional coding, and billing compliance. Joy is the author of E&M Coding Clear & Simple (F.A. Davis) and a member of the Omaha, Neb., local chapter.
Latest posts by Guest Contributor
(see all)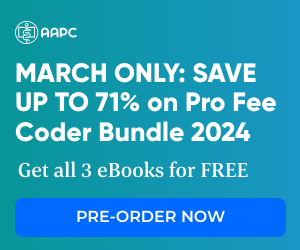 5 Responses to "Overcome Telehealth Billing Challenges Posed by Medicare"