Eliminate the Pain of Trimester Diagnosis Coding
September 1, 2017
Comments Off

on Eliminate the Pain of Trimester Diagnosis Coding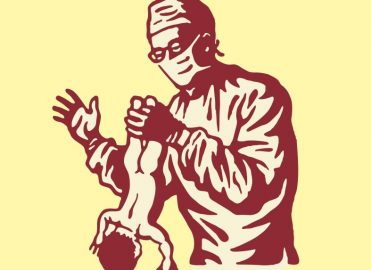 Know what factors into determining the 7th character.
By Emoy Goodridge, MEd, BS, CBCS, CEHRS, CPC, COC, CPMA, CRC, CPC-I, AAPC Fellow
Trimester, gestations, and fetal complication identification can be a real pain in ICD-10-CM. A quick search provides various breakdowns of maternity trimesters, reflecting 12, 13, as well as 14 weeks.
According to the American College of Obstetrics and Gynecologists (ACOG,) an accurate trimester is best determined by ultrasounds, which allow varied measurements from different approaches (e.g., transabdominal vs. transvaginal and composite vs. single biometry measurement). Technicians use the crown-rump length equivalent to seven weeks (or 10 mm) to determine the gestational age; and for gestation between the 12th and 14th weeks, use crown-rump length and biparietal diameter, which are similar in accuracy.
Coding guidelines include two weeks of an unknown period, classifying in ICD-10-CM as:
First trimester – less than 14 weeks, 0 days
Second trimester – 14 weeks, 0 days to less than 27 weeks and 6 days
Third trimester – 28 weeks through delivery
Fetal Complication Delivery and 7th Character Assignment
Assign a seventh character of "0" for a single gestation fetus with complication (e.g., O60.12X0 Preterm labor second trimester with preterm delivery second trimester, not applicable or unspecified). Also assign a seventh character of "0" for multiple gestations if the fetus with complication is unspecified. In the case of twins, if the documentation does not identify whether the first or second fetus contributed to the complication, also assign a seventh character of "0." This can occur if the provider is unable to determine which fetus is affected or contributing to the complication, or you are unable to obtain clarification from the provider.
Assigning "1" as the seventh character is reserved for the first fetus of multiple gestations identified as the complication. Do not assign "1" as the seventh character to a single gestation fetal complication.
In all of the sections in Chapter 15 that pertain to pregnancy complications, ICD-10-CM states:
One of the following 7th characters is to be assigned to each code under [the applicable category or subcategory]. 7th character 0 is for single gestations and multiple gestations where the fetus is unspecified. 7th characters 1 through 9 are for cases of multiple gestations to identify the fetus for which the code applies. The appropriate code from category O30, Multiple gestation, must also be assigned when assigning a code from [category or subcategory] that has a 7th character of 1 through 9.
0 = not applicable or unspecified
1 = fetus 1
2 = fetus 2
3 = fetus 3
4 = fetus 4
5 = fetus 5
9 = other fetus
Remember: Proper diagnosis coding of childbirth complications depends on the trimester, the delivery (preterm or term), the gestation (single or multiple), and whether the fetal complication is identified.
Resources
ICD-10-CM, 2017
ACOG Web Guide -Trimesters – Summary 47876
---
Emoy Goodridge, MEd, BS, CBCS, CEHRS, CPC, COC, CPMA, CRC, CPC-I, AAPC Fellow, began coding with Family Practice Associates Liverpool, N.Y., in 2005. She teaches coding for Oswego BOCES and Cayuga Community College (CCC), and recently joined BlueCross BlueShield as a risk adjustment program coordinator. Goodridge is a member of the Utica, N.Y., local chapter and served as president of the Syracuse, N.Y., local chapter in 2011.
Latest posts by Guest Contributor
(see all)