15 Ways to Vet a Coding/Billing Vendor
September 1, 2017
Comments Off

on 15 Ways to Vet a Coding/Billing Vendor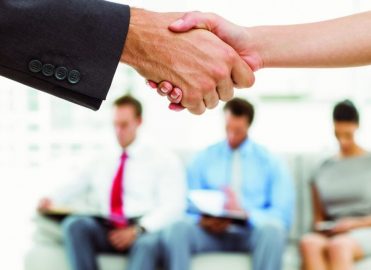 Find out if what they say is true because your compliance and financial livelihood is in their hands.
By Joette Derricks, MPA, FACMPE, CPC, CHC, CSSGB
Before outsourcing the coding needs in your medical organization, take time to verify a potential vendor's claims. Here are 15 ways to dig a little deeper to ensure a vendor has your physicians' best interests in mind.
| | | |
| --- | --- | --- |
| | What the Sales Representative Tells You | What You Need to Verify |
| 1. | All our coders have three or more years of coding or billing experience with our firm. We have very little turnover. | Request a master listing of all employees. Randomly pick out 10 to 30 names, and request copies of their hire date and how long they have been at the company as a coder or biller. |
| 2. | All our coders are Certified Professional Coders (CPC®). | Verify the coders' CPC® information through AAPC or, if they have another coding certification, through that credentialing organization. |
| 3. | We conduct 100 percent quality control for three months after transition and then 10 percent every year thereafter. | Request weekly status reports of how many services are being checked for quality and the results. Did the quality control reviewer add, revise, or remove codes during the process? |
| 4. | Employees receive annual compliance training, including HIPAA. | Request the last two years of training documents and verify that the coders and billers assigned to your account have signed an attestation of their training. |
| 5. | We will meet or exceed national standards in productivity and accounts receivable measures. | What specific standards are they referring to? How will the vendor measure their work against the standards? |
| 6. | We will rebill your claim until the payer pays it. | While that may sound like they'll fight to get you all the reimbursement you deserve, what it may mean is they're willing to do whatever it takes to get a claim paid, including fraud. |
| 7. | We collect every dollar possible from patients. | Request the vendor's procedures on how they do this efficiently. If they accept credit cards, are they compliant with Payment Card Industry Security Standards? |
| 8. | We follow Medicare contractors' local coverage determinations (LCDs) and other payers' policies. | Ask to see the list of the LCDs they will be applying to your services. What happens if a documented diagnosis is not on the LCD list? |
| 9. | We load all your expected reimbursements from all contracts into our system to detect underpayments. | How many different CPT® codes per payers' contracts are loaded? What happens when they detect an underpayment? |
| 10. | We keep you informed about changes in payers' policies and guidelines. | Ask for a summary of current policies for five payers you select at random. |
| 11. | Our account managers have 10 years of experience. | What type of experience are they referring to? Working in retail may not be the best transition. |
| 12. | All our work is performed in the United States. | Many vendors have subcontractor arrangements with vendors outside the United States. Ask if they use subcontractors and be diligent. Being outside the United States does not mean the vendor should be eliminated; however, if the vendor misrepresents where and who will be working on your contract, that is a major concern about their integrity. Be sure your contract contains language to protect your interests. |
| 13. | We have a proactive compliance program and have never had a compliance issue. | Never having a compliance issue is a red flag that perhaps the vendor really doesn't have a viable compliance program. Have them explain how they accomplish this outstanding record and ask them to provide a copy of their compliance plan and the number of hotline calls and incident reports they handled last year. |
| 14. | We are in full compliance with all HIPAA security provisions. | Request a copy of their HIPAA risk assessment. |
| 15. | We have never had a client who had to pay back monies due to a payer audit. | Wow! That's an impressive and hard-to-verify statement. Ask for five references, with two or three from clients who are no longer with the vendor. |
This may seem like a lot of work, but the extra effort will minimize your compliance worries and ensure the best financial results for your organization. When you have decided on a vendor, don't forget to have them sign a Business Associate Agreement.
---
Joette Derricks, MPA, FACMPE, CPC, CHC, CSSGB, is CEO of Derricks Consulting, LLC. She has 35 years of experience in the business of healthcare as an administrator, consultant, writer, and educator, with extensive knowledge of third-party reimbursement, coding, and compliance. Derricks is a member of the Baltimore East, Md., local chapter.
Latest posts by Guest Contributor
(see all)