Texas Disaster Relief Efforts Include Medicare
In AAPC News
September 6, 2017
Comments Off

on Texas Disaster Relief Efforts Include Medicare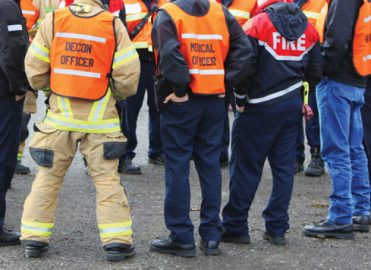 The Centers for Medicare & Medicaid Services (CMS) revised MLN Matters Number SE17020, "Hurricane Harvey and Medicare Disaster Related Texas Claims," to include new information about Texas disaster relief efforts.
On Aug. 26, following President Trump declaring a major disaster exists in Texas, Secretary Price of the U.S. Department of Health and Human Services authorized waivers and modifications under Section 1135 of the Social Security Act (the Act), retroactive to Aug. 25, 2017.
CMS has issued blanket waivers in the affected area of Texas to prevent gaps in access to care for beneficiaries impacted by the emergency. See MLN Matters SE17020 Revised for an updated list of approved blanket waivers. Providers do not need to apply for an individual waiver if a blanket waiver has been issued in their area of service.
On Sept. 5, CMS revised SE17020 to include additional waiver information about housing acute care patients in excluded distinct part units:
CMS has determined it is appropriate to issue a blanket waiver to IPPS hospitals that, as a result of Hurricane Harvey, need to house acute care inpatients in excluded distinct part units, where the distinct part unit's beds are appropriate for acute care inpatient. The IPPS hospital should bill for the care and annotate the patient's medical record to indicate the patient is an acute care inpatient being housed in the excluded unit because of capacity issues related to the hurricane/tropical storm Harvey. (Blanket waiver for all IPPS hospitals located in the affected areas that need to use distinct part beds for acute care patients as a result of the hurricane.)
CMS is also lifting the temporary enrollment moratoria on Part B non-emergency ambulance suppliers in Texas:
As a result of the President's declaration CMS has carefully reviewed the potential impact of continued moratorium in Texas and is lifting the temporary enrollment moratoria on Part B non-emergency ambulance suppliers in Texas in order to aid in the disaster response. This lifting applies to Medicare, Medicaid and the Children's Health Insurance Program (CHIP) and became effective on September 1, 2017.
Additionally, CMS is granting exceptions under certain Medicare quality reporting and value-based purchasing programs without having to submit an extraordinary circumstances exception request if they are located in one of the Texas counties designated by the Federal Emergency Management Agency (FEMA) as a major disaster county.
In accordance with CR6451, use of the condition code DR Disaster related and modifier CR Catastrophe/disaster related are mandatory on claims for items and services for which Medicare payment is conditioned on the presence of a formal waiver.
UPDATE:
On Sept. 7, CMS authorized waivers for the U.S. Virgin Islands, Commonwealth of Puerto Rico, and Florida, for those people who are evacuated, transferred, or otherwise dislocated as a result of the effect of Hurricane Irma. And on Sept. 9, CMS also authorized waivers for South Carolina and Georgia claims.
---
Related Article:
AAPC Members Unite to Help Houston Area
Latest posts by Renee Dustman
(see all)