CMS Warns of Modifier 79 Use
By admin aapc
In CMS
February 26, 2009
Comments Off

on CMS Warns of Modifier 79 Use
The Centers for Medicare & Medicaid Services (CMS) are instructing contractors to look much more closely at claims for services billed with modifier 79 Unrelated procedure or service by the same physician during the post operative period.

CMS Transmittal 442, Change Request (CR) 6334, issued Feb. 13, is in response to a Management Implication Report on the Misuses of the Modifier 79 conducted by the Office of Inspector General (OIG). In the report, the OIG describes a provider's ability to defraud the Medicare program of a significant amount of money between 1994 and 2000 by billing for podiatry surgeries for his patients every five to six days. Modifier 79 was used to avoid detection. It worked, but only for a while.
Modifier 79 is excluded from pre-payment edits, so it is easily overlooked. The OIG concluded from its investigation that this exclusion and the lack of an edit to detect an unusually high number of surgeries on a single Medicare beneficiary are to blame.
To avoid future denials or audits, coders should ensure sufficient documentation exists to support modifier 79 use. Do not file claims for separate payment for additional procedures with a global surgery fee period if they were furnished during a prior procedure's postoperative period and billed without modifier 79. Use modifier 79 only when the visit is unrelated to the surgery.
Latest posts by admin aapc
(see all)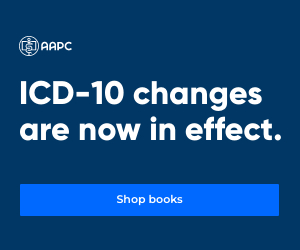 No Responses to "CMS Warns of Modifier 79 Use"