Hurricanes Big Boost for Telehealth
By Brad Ericson
September 12, 2017
Comments Off

on Hurricanes Big Boost for Telehealth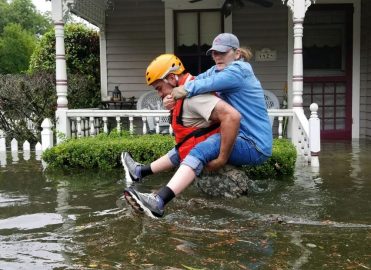 Telehealth vendors like MDLive, Doctor on Demand, Teledoc, and others offered free on-line services to victims of Texas-ravishing Hurricane Harvey. Now, the telehealth industry is providing the same services in Florida and Georgia to victims of Hurricane Irma.
Florida-based Nemours Children's Health chipped in to help Texas victims, and Fierce Healthcare reports they and others are doing it again. American Well began offering services on Friday, expanding to Florida, Georgia, and the Carolinas. Others are providing services at $49 per visit and Allscripts and Surescripts announced a collaboration to provide free access by pharmacists in Texas and Louisiana to patient-specific medication history data.
Defining Moment for Telehealth
Healthcare advocates were quick last week to say the aftermath of Harvey would underscore the benefits of mobile health technology during disaster response. Some predicted it will become a larger part of hospital and state disaster response in the future. According to Deborah Ann Mulligan, M.D., chief medical affairs officer at MDLive, virtual providers can treat bites from bees, fire ants or mosquitoes, wounds or rashes that become infected by floodwaters or refill medications that may have been lost due to flooding.
Virtual providers credit Texas's new telehealth laws—just three months old—which allow patients to access care via their electronic devices. And experts point to these newly accessible services as being valuable in the future, when traumatized Harvey and Irma survivors access healthcare via their electronic devices.

Latest posts by Brad Ericson
(see all)