With Days Remaining, New MIPS Resources
In MACRA
September 15, 2017
Comments Off

on With Days Remaining, New MIPS Resources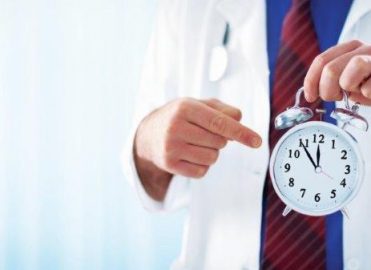 Several new resources on the Quality Payment Program website may help specialty practices successfully report in the Merit-based Incentive Payment System (MIPS).
The deadline for initiating 90-day participation in MIPS is Oct. 2. It isn't too late, however, for MIPS eligible clinicians and clinician groups to report the minimum performance data (one Quality or Improvement Activity measure for one patient) to prevent a negative 4 percent payment adjustment on all Medicare Part B claims beginning Jan. 1, 2019.
New and Updated Resources
The Centers for Medicare & Medicaid Services (CMS) recently added to their Resource Library MIPS specialty measures guides for anesthesiologists and certified registered nurse anesthetists, emergency medicine clinicians, ophthalmologists, and orthopedists. Earlier in the year, CMS posted MIPS specialty measures guides for cardiologists and primary care clinicians. The Group Participation in MIPS 2017 Guide and the CMS-approved QCDR Vendor List for 2017 are newly updated, as well.
First, Verify Whether You Qualify for an Exception
Clinicians and groups eligible to participate in MIPS may qualify for a reweighting of their Advancing Care Information performance category score to 0 percent of the final score if they are experiencing:
Insufficient internet connectivity;
Extreme and uncontrollable circumstances; or
Lack of control over the availability of certified electronic health record technology (CEHRT).
If you are applying for a hardship exception based on an extreme and uncontrollable circumstance, such as Hurricanes Harvey or Irma, you must select one of the following and provide a start and end date of when the circumstance occurred:
Disaster (e.g., a natural disaster in which the CEHRT was damaged or destroyed)
Practice or hospital closure
Severe financial distress (bankruptcy or debt restructuring)
EHR certification/vendor issues (CEHRT issues)
The Quality Payment Program Hardship Exception Application for the 2017 transition year is now available on the Quality Payment Program website.
Latest posts by Renee Dustman
(see all)