When (and When Not) to Issue an ABN
In CMS
September 25, 2017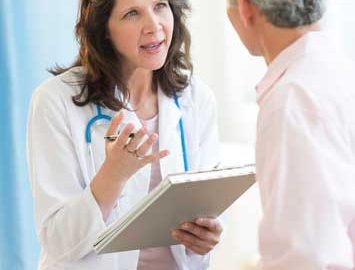 With so many forms being required these days, it is easy to get lost in the terminology, rules, and coding requirements. This is a frequent issue with the Medicare-Fee-For-Service program and the Advance Beneficiary Notice (ABN) form. Most of us are familiar with the term ABN and have a general idea of when it should be used, but there are some important rules to remember when working with Medicare-Fee-For-Service patients. Not being adequately informed on these guidelines can lead to costly mistakes for your practice.
When should I use an ABN?
Medicare requires that an ABN be used in the following circumstances:
You have a reasonable belief that Medicare may not pay for an item or service that is normally a covered service.
In addition, the reason for denial is because it is not medically reasonable and necessary
Medical necessity is often specified through either National Coverage Determinations (NCDs) or Local Coverage Determinations (LCDs). These determinations define the criteria by which the service will be deemed reasonable and necessary. This is done by limiting the diagnoses covered, or the number of times a service may be rendered. The most common reasons that a service is denied are:
Limited coverage defined by the diagnosis
Limited number of services available
The service or item is deemed unsafe or ineffective
The service or item is experimental
Required vs. Voluntary ABN
Medicare has defined the use of the ABN into two categories: required and voluntary.
Required
The service or item is a benefit of Medicare (normally payable) but due to restricted coverage will not be paid. For example:

Therapy services that have exceeded the cap amount
Exceeded frequency limits
Not reasonable or necessary (ex: diagnosis restriction)
Skilled nursing services for a patient who is not homebound

Voluntary
The service or item is not a benefit of Medicare (never payable). The use of the ABN in this circumstance is a courtesy to the patient, so that the patient can make an informed decision prior to the service being rendered. It also allows your office to provide documentation in case the cost of the service to the patient is questioned at a later date.
Always Is Too Much
You may be thinking, "I should just have a patient sign an ABN every time, so that I don't forget." Unfortunately, this is not an option. Medicare does not allow for a provider to issue an ABN to their patients as a matter of routine. The provider has to make reasonable steps to determine if a service or item will most likely be denied.
If the provider does not have a reasonable belief that the service or item that is normally payable will be denied than an ABN is prohibited from being issued.
Other circumstances were you are prohibited from issuing an ABN include:
To make a beneficiary liable for Medically Unlikely Edit (MUE) denials
To make a beneficiary liable who is under great duress or in a medical emergency
To make a beneficiary liable for a code that was paid as part of a bundle service
To make a beneficiary liable for a service payable by Medicare.
Ready to Issue the ABN
Assume you have determined that in your situation that it is appropriate to issue an ABN to your patient. Note the following ABN Forms and which one applies to your office:
General Practice/Physician (CMS-R-131)

Laboratories
Home Health Agencies
Hospice
Physicians
Practitioners
Suppliers
Note: For other provider types there are additional forms that must be used. Details, instructions, and forms can be found at cms.gov. Examples:
Skilled Nursing Facility for Part A (SNFABN CMS-10055)
Skilled Nursing Facility Exclusion (CMS-20014)
Home Health Agency (CMS-10280)
Hospital Issued Notice of Non-coverage (HINN10 – HINN 11- HINN12- HINN1)
Now that you have the correct form you will need to take the following steps:
Complete the form ensuring that all blank fields are addressed. This will include the service or item, the reason a denial is expected, and the dollar amount that will be due.
The form must be legible and easily readable. This will include the paper, contrast, and font size. The CMS website provides multiple version of the form including large type and languages other than English.
Review the form with the beneficiary (or their representative) to make ensure that they understand the purpose of the form and their financial liability.
You will need to explain and answer all questions in regards to the service and the reason it is being recommended beyond Medicare's benefits. Make sure that the form is given to the beneficiary far enough in advance that they have a reasonable amount of time to consider their options.
The beneficiary will need to check the box for the option that they are selecting (the forms may vary slightly):

Option – consenting for the service and financial liability
Option – consenting for the service and financial liability (do not bill Medicare)
Option – declining the service

When the form is signed and dated by the beneficiary and a selection is made, you will need to provide them with a paper copy of this form. Your copy will need to be retained for five years from the date of service.

Note: The 5 year rule includes when an ABN is declined or refused.
When the beneficiary signs the form and agrees to proceed with the service or item, you may seek payment from the patient. Keep in mind that if Medicare pays part or all of the service, a prompt refund to the beneficiary will be required.
Changes of Mind
At times, a beneficiary will change her mind after completing the form. In this case, you should ask the patient to annotate a change on the original form. A new signature and date should be noted, as well. A copy of the corrected form should be given to the beneficiary.
In some cases the beneficiary may refuse to select an option or sign the form. If this occurs, the staff members will need to note the refusal to sign or select and list any witness present at the time of refusal.
If you determine after the service or item is rendered that your office failed to obtain an ABN, the beneficiary cannot be held liable for any part of the payment. These types of errors can become a financial pitfall; therefore, ensuring that your front and back office staffs are familiar with the ABN guidelines and rules will help to avoid these losses.
Coding the Service
Medicare requires that reporting modifiers be added to the service or item that will not be covered. They are as follows:
GA – ABN was issued and signed by the beneficiary as required by Medicare (Beneficiary liable)
GX – ABN was issued and signed by the beneficiary as voluntary (Beneficiary liable)
GY – Indicates that the service is not a benefit of Medicare in any definition (Can be billed in combination with GX if patient signed an ABN. Beneficiary is liable.)
GZ – Service is expected to be denied and an ABN was not issued (Beneficiary not liable)
References:
CMS.gov
Beneficiary Notices Initiative (BNI)
Medicare Claims Processing Manual, Chapter 30, Section 50
Latest posts by Chelle Johnson
(see all)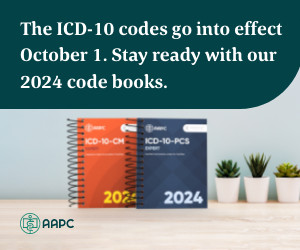 20 Responses to "When (and When Not) to Issue an ABN"