MIPS "Pick Your Pace" Has a Catch
In CMS
September 26, 2017
Comments Off

on MIPS "Pick Your Pace" Has a Catch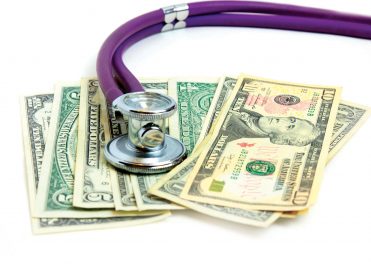 Here's something to think about while picking your pace for participation in the Merit-based Incentive Payment System (MIPS): 90-day and full-year submissions will be assessed for submission completeness and scored accordingly.
Clinicians and clinician groups eligible to participate in MIPS were given a reprieve in this first performance year: Just do the best you can, the Centers for Medicare & Medicaid Services (CMS) asks of Medicare Part B providers.
Those who don't could pay dearly.
What Choice Do You Have?
MIPS eligible clinicians/groups can participate in the new Quality Payment Program one of three ways in 2017:
Test: Submit a minimum amount of 2017 data (at least one quality measure or one improvement activity) to avoid a downward adjustment to Medicare Part B payments in 2019.
Partial: Submit 90 days of 2017 data to Medicare and you may earn a neutral or small positive payment adjustment in 2019.
Full: Submit a full year of 2017 data to Medicare and you may earn a moderate positive payment adjustment in 2019.
Eligible clinicians who decide to report 90 days or a full year of data must meet submission requirements to earn a positive payment adjustment of any kind.
Report the Required Data, or Else!
Partial- and full-year participants must report on six quality measures, with one being an outcome measure (or a high priority measure, if that's the only viable option). They must also meet data completeness of at least 50 percent for each measure or specialty measure set.
Anything less, and there could be trouble.
Will Your Submission Pass the Test?
CMS expects clinicians to submit data on quality measures relevant to their practice or specialty. There are 271 quality measures for the picking, to date; so, finding six shouldn't be too difficult. If, for some reason, a clinician submits fewer than six quality measures via claims or a qualified registry, however, CMS will use the Eligibility Measure Applicability (EMA) process to see if there are additional clinically-related measures the clinician could have submitted, but didn't.
The EMA process uses a clinical relations test to see if other measures apply to the clinician/group, and a minimum threshold test to see if there are at least 20 denominator eligible instances for any extra measures found in the clinical relations test.
If the EMA doesn't find additional quality measures, however many measures the clinician/group submitted is accepted and the quality performance category denominator is reduced accordingly. But if the EMA process finds more quality measures that could have been submitted by the clinician/group, the quality performance category denominator stays the same (60 points, by default) and the missing measures count against the final score for quality performance.
CMS provides an example of how the EMA affects scoring in a Fact Sheet.
Don't Wait for the Ball to Drop
Clinicians/groups need to be proactive in selecting quality measures. Assess quality benchmarks and MIPS data validation criteria, review past performance in the Physician Quality and Reporting System (PQRS), if applicable, and analyze Quality and Resource Use Report feedback. CMS posted the 2016 QRURs on Sept. 18.
Latest posts by Renee Dustman
(see all)