Tom Price Out at HHS
In AAPC News
October 2, 2017
Comments Off

on Tom Price Out at HHS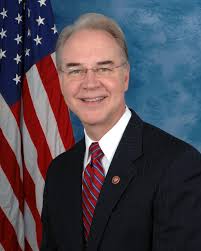 Tom Price resigned Sept. 29 as secretary of Health and Human Services.
In recent weeks, Politico reported that Price had spent over $400,000 in taxpayer money for chartered flights (previous HHS secretaries have flown commercial). Politico also later revealed that the White House had approved the use of military aircraft to fly Price and his wife to Asia and Europe over the summer, at a cost of over $500,000.
Price, a vocal critic of government spending, expressed regret that "recent events"—unspecified, but presumably the controversy over his travel expenses—created a distraction from the "important objectives" of Health and Human Services under President Trump's leadership.
"In order for you to move forward without further disruption," Price wrote to the President, "I am officially tendering my resignation."
Price's potential replacement has not been named, yet.
Latest posts by John Verhovshek
(see all)
No Responses to "Tom Price Out at HHS"