CMS' Computer Launches 22% of Fraud Investigations
By Brad Ericson
In Compliance
October 4, 2017
Comments Off

on CMS' Computer Launches 22% of Fraud Investigations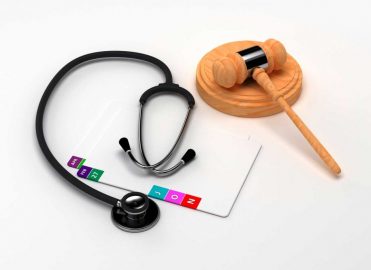 The Center for Medicare & Medicaid Service's (CMS) Fraud Prevention System generated 22 percent of investigations initiated by program integrity contractors in 2016. That means if you were audited by zone program integrity contractors (ZPIC), it might've been the $192 million data analytics program that raised the flag.
ZPIC contractors told the Government Accounting Office (GAO) that FPS allows auditors to quickly identify suspicious trends and decide whether to make an investigation, according to Fierce Healthcare. The newsletter also said the ZPICs say the CMS data system provides better quality data.
In the GAO  study cited in the article, the federal watchdog claims the FPS system resulted in the denial of  324,000 claims and $20.4 million in savings. However, the study said that ZPIC officers said the FPS  failed to speed investigations, and CMS has not tracked that data. FPS works by denying individual claims for payment violating Medicare rules or policies through prepayment edits; these are automated controls that compare claims against Medicare requirements to approve or deny claims. FPS edits don't analyze individual claims to automatically deny them base don risk alone or the likelihood that hey are fraudulent without further investigation.
HFPP Ferrets Fraud
The Healthcare Fraud Prevention Partnership started as a public-private partnership in 2012 with the aim of facilitating collaboration among healthcare payers to address fraud. HFPP had 79 participants as of June 2017. GAO said participants, including CMS officials, stated that sharing data and information within HFPP has been useful to their efforts to address healthcare fraud. It said HFPP conducts studies that pool and analyze multiple payers' claims data to identify providers with patterns of suspect billing across payers.
Participants reported that HFPP's studies helped them to identify and take action against potentially fraudulent providers and payment vulnerabilities of which they might not otherwise have been aware. For example, one study identified providers who were cumulatively billing in multiple payers for more services than could reasonably be rendered in a single day. Participants also state that HFPP has fostered both formal and informal information sharing among payers.
So, next time you're audited, a computer may have pointed you out.
Latest posts by Brad Ericson
(see all)