Providers Recovering from Irma Need Not Apply for Waivers
By Brad Ericson
October 4, 2017
Comments Off

on Providers Recovering from Irma Need Not Apply for Waivers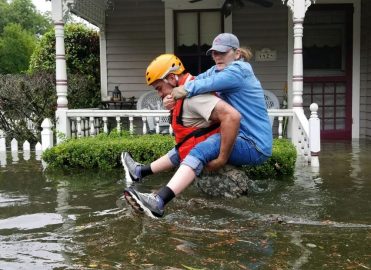 Centers for Medicare & Medicaid Services (CMS)
authorized waiver
s under Section 1812(f) of the Social Security Act for the United States Virgin Islands, Commonwealth of Puerto Rico, and State of Florida, for those people who are evacuated, transferred, or otherwise dislocated as a result of the effect of Hurricane Irma in 2017.
Under Section 1135 or 1812(f) of the Social Security Act, the CMS has issued several blanket waivers in the affected counties and geographical areas of the United States Virgin Islands, Commonwealth of Puerto Rico, and State of Florida. These waivers will prevent gaps in access to care for beneficiaries impacted by the emergency. Providers do not need to apply for an individual waiver if blanket waiver has been issued. Providers can request an individual Section 1135 waiver, if there is no blanket waiver, by following theses
instruction
s.
CMS continues to review blanket waiver requests, and current information can be found in
Administrative Actions
.
Blanket Waivers Issued by CMS
CMS issued blanket waivers in affected areas of the U.S. Virgin Islands, Commonwealth of Puerto Rico, and Florida. They include:
Skilled Nursing Facilities
CMS has waived the requirement of a 3-day prior hospitalization or coverage of a skilled nursing facility (SNF) satay provides temporary emergency coverage of SNF Services without a qualifying hospital stay for patients transferred or evacuated as a result of Hurricane Irma. For patients who recently exhausted SNF benefits, the waiver authorizes renewed SNF coverage without first having to start a new benefit period. It also includes relief to SNFs on the timeframe requirements for Minimum Data Set assessments and transmissions.
Home Health Agencies
The waiver provides relief to home health agencies on the timeframes related to OASIS transmission.
Critical Access Hospitals
 (CAH)
CAHs affected by the waiver aren't limited to 25 beds or the length of stay being 96 hours.
House Acute Care Patients in Excluded Distinct Part Units
IPPS hospitals can house acute care inpatients in excluded distinct part units, where the distinct part unit's beds are appropriate for acute care inpatient.
The IPPS hospital should bill for the care and annotate the patient's medical record to indicate the patient is an acute care inpatient being housed in the excluded unit because of capacity issues related to Hurricane Irma.
Additional waivers, added in late September, address inpatient psychiatric unit patients and inpatient rehab patients  in the acute area of a hospital, emergency DMEPOS for patients impacted by the disaster, quality reporting, and prescriptions refills.
Latest posts by Brad Ericson
(see all)