Encoder, Codebooks, or Both? 
October 1, 2017
Comments Off

on Encoder, Codebooks, or Both?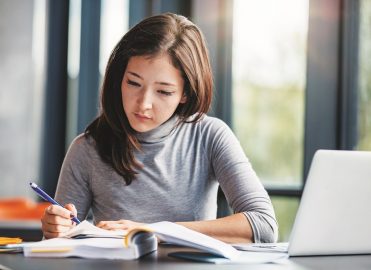 Listen to the advice of others before making up your mind.
Coders entering the healthcare industry at the turn of the century had it easy: Their only tools of the trade were CPT®, ICD-9, and HCPCS Level II books. Today, coders have options. New technology has many new coders wondering whether they should invest in printed codebooks, electronic or encoder software, or both.
AAPC was built on member support, so we decided to ask seasoned coders to share their advice.
Members Voice Their Opinions
We polled members to find out which coding resources they prefer and why. Of the 27 responses we received, we learned:
8 members (approximately 30 percent) use both an encoder product and their books;
13 members (approximately 48 percent) hold tight to their books; and
6 members (approximately 22 percent) use an encoder product (most only using a book for confirmation).
Arguments for Encoder
First-run ICD-10 books go to print before the upcoming year's guidelines are released; therefore, the previous year's guidelines are often published in the book. As a result, while you can code from the book, you must go online to read current guidelines. Encoder software is generally updated throughout the year, eliminating this two-step process.
Najwa Liscombe, CPC, CPC-I, CMA, became an advocate for encoders after her employer switched from codebooks. She tells us the story:
I was working as a coding and charge entry reimbursement manager, supervising 20 coders for a large academic practice in the billing and accounts receivable area, we call BAR. Senior management announced that we were streamlining processes and we'd cut the cost of buying books by using an online coding program that mimicked the organization of the coding books. I was apprehensive, as I loved going through my coding books, making notes about specialty billing guidelines and payer notes claim notes.
Nonetheless, I embraced it and decided to learn everything I could, especially since the decision was already made. That was more than 10 years ago. Today, I still keep at least one or two sets of books, just in case. However, I am an advocate for using such technology and encourage financial representatives in clinics to use it, not only for CPT® and diagnosis look-up, but for RVUs, and trendy news such as MIPS, MACRA, PQRS, etc.
Liscombe's philosophy is, "If you do not keep up with current technology, you will get left behind."
Warning: If you audit something from last year or two years ago, be sure your encoder software allows you to choose a year. If not, you'll need a set of codebooks to reference.
Argument for Books
Susan Lackman, BA, CPC, CWCP, is not ready to give up her books. "I rely about 99 percent of the time on my book to look up ICD-10 codes," she said. Lackman admits she is not a big fan of the technology. "Yes, I get it, 'Go Green.' However, there is no way I'd be able to give up my books!" If our poll is any indication, she's not alone.
Belle Vester, COC, reminds us, "What happens when the server crashes and the encoder is useless? We still need books for back up." If your company has moved on with the technology age, it's important to have some books on hand for system downtime to prevent your coding department from falling too far behind.
For accurate and up-to-date codebooks, visit www.AAPC.com.
Arguments for Using Both
Roughly one-third of our poll-takers agree that encoders are more efficient; however, they have built a comfort level with their books. Some code one code set electronically and another code set by paper.
Karen Leisman, MBA, CPC, is of the mindset that both books and encoders are relevant. "I have been using both coding books and encoder for several years. There are times when only the paper book will do," she said. Leisman finds comfort and confidence when matching up the notes with the codes as they are published in the book, which is somehow different than online matching. In support of her encoder, Leisman said, "I love the CCI edit screening in encoder and rely on it frequently." Leisman's confidence level with CPT® coding using an encoder is much higher than with diagnosis coding, too. But she admits, "I sometimes search online and then go to my book to be sure that I am not missing any special notes, like 'code first,' or other relevant factors or levels of specificity." Leisman also feels encoder software is over-priced for the level of efficiency it provides.
The Choice Is Yours
Ultimately, the goal is to be productive and efficient in your job. Even if the majority of the world moves to online encoder products, if you are more efficient and accurate using codebooks, hold on to them. Use the resources that work best for you!
---
Co-written by Angelica Stephens, RHIT, CPMA, COSC, CPC, COC, CIMC, CCS-P, AAPC Fellow, is part of the faculty staff at Central Community College in Albuquerque, N.M., and is a manager of the coding department at XRAY – Associates of New Mexico. She has worked in the healthcare industry since 1996 and is a member of the Albuquerque, N.M., local chapter.
Latest posts by Angela Clements
(see all)