Consider Negotiation to Make the Most of After Hours Codes
October 1, 2017
Comments Off

on Consider Negotiation to Make the Most of After Hours Codes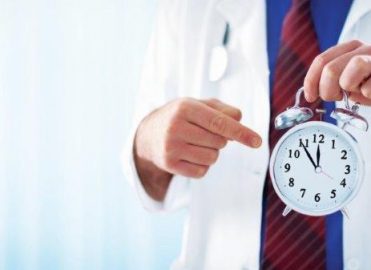 After hours visits benefit both the patient and insurer, and can boost your reimbursement when used correctly.
Not every patient visit to the physician office occurs during standard business hours. CPT® provides dedicated codes to account for office services provided during off hours, such as weekends, holidays, or evenings. Applied judiciously — and with the payer's cooperation — these codes may boost reimbursement.
After Hours Codes Are in
Addition to Other Services
CPT® assigns three codes to report "after hours" services, in the Medicine/Special Services, Procedures and Reports section:
99050 Services provided in the office at time other than regularly scheduled office hours, or days when the office is closed (eg, holidays Saturday or Sunday), in addition to basic service
99051 Service(s) provided in the office during regularly scheduled evening, weekend, or holiday office hours, in addition to basic service
99053 Service(s) provided between 10:00 PM and 8:00 AM at 24-hour facility, in addition to basic service
There are two important points to note, regarding these codes:
First, although they are not technically add-on codes, you should report 99050-99053 in addition to other services provided. For example, if the physician provides a level three, established patient service in the office during a time when the office normally is closed, report 99213 Office or other outpatient visit for the evaluation and management of an established patient, which requires at least 2 of these 3 key components: An expanded problem focused history; An expanded problem focused examination; Medical decision making of low complexity as the primary service, along with 99050.
Second, except for 99053, the codes do not strictly define what qualifies as "after hours." This is because not all physician offices keep the same hours. Many practices open before 9 a.m., stay open past 5 p.m., or keep Saturday hours as a matter of course. CPT® Assistant (August 2010) clarifies:
Code 99050 is intended to describe circumstances under which patient requested care is outside of the usual timeframe of the routine scheduling. An example of when this code might be used is when an office has regularly posted office hours of Monday-Friday from 8:30 AM to 5 PM, and a patient is seen by the physician at 7 PM or during the weekend outside of the usual time. The physician would report the appropriate Evaluation and Management Service (E/M), and any other therapeutic (eg, wound repair), and/or diagnostic (eg, X-ray) service(s) provided, in addition to code 99050, to indicate that the service was requested and performed outside of the posted office hours.
If your practice keeps regular hours on evenings, weekends, or holidays, turn instead to 99051. CPT® Assistant confirms that 99051 is intended "to delineate practices that regularly provide services at times other than regular daytime business hours." CPT® 2006 Changes: An Insider's View offers the example of an office that holds regular office hours of 12-4 p.m., on Saturdays. Services provided during that time may be reported, as usual, but with the addition of 99051.
Be consistent in your use of 99050 and 99051. Post your regular business hours in a conspicuous location, and report 99050 only for services provided outside posted hours, or 99051 for services that fall within posted office hours but outside "normal" business hours.
99053 Applies Only
to 24-Hour Facilities
Code 99053 applies specifically to 24-hour facilities, such as an ambulatory surgical center (place of service (POS) 24 Ambulatory surgical center), urgent care facility (POS 20 Urgent care facility), or emergency department (POS 23 Emergency room – hospital), and only for those services provided between 10:00 p.m. and 8:00 a.m.
CPT® Assistant (August 2006) provides the following examples of when 99053 applies:
A patient admitted as an inpatient, suddenly worsens, and is treated by his physician who comes in to the hospital at 2:00 AM. CPT code 99053 is reported in addition to the basic service.
A patient arrives at the emergency department of a 24-hour facility at 4:00 AM and is treated by the physician for severe abdominal pain. CPT code 99053 is reported in addition to the basic service.
Physician offices do not report 99053.
Payment May Depend
on Your Negotiating Skills
Medicare payers do not provide additional reimbursement for 99050 or 99051, but other payers may. CPT® Assistant (August 2010) advises, "There is no assigned value for this code or other special services codes through the Medicare Physician Fee Schedule, however, values can be assigned by third-party payers, which would be dictated by their policy."
If a (non-Medicare) payer does not reimburse for after-hours codes, you still may be able to negotiate payment as part of your contract. The key is to show the payer the value of after hour visits to patients — and cost savings for the insurer — if they are willing to pay a little extra for services that qualify for 99050 or 99051. For instance, the alternative to after-hour services in the physician office is often a trip to the emergency department, which is likely to be much more expensive than an office visit.
Latest posts by John Verhovshek
(see all)
No Responses to "Consider Negotiation to Make the Most of After Hours Codes"