Get Paid for Medically Necessary Provider House Calls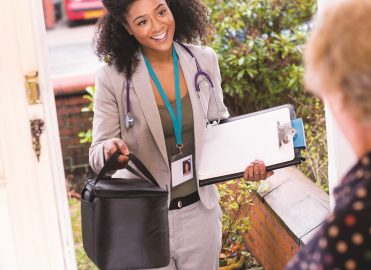 Ensure your home visits are medically necessary and meet payer billing requirements.
By Beth Schleeper, COC, CPC, CPB, CPCO, CPMA, CPPM, CPC-I, CEMC, AAPC Fellow
As a patient, having a physician come to your home to treat you while you are ill is a blessing. As a coder, reporting such a visit can be tricky. It's important to know the guidelines.
In-home Service Requires Necessity
Medicare will not pay for items or services that are not "reasonable and necessary" (Social Security Act, §1862(a)(1)(A)). Physicians are required to document the medical necessity of a home visit in lieu of an office or outpatient visit.
Applicable CPT® Codes
House call codes (99341-99345 for new patients and 99347-99350 for established patients) are found under the Home Services subsection in the Evaluation and Management section. CPT® house call codes are like office visit codes, but with two major differences:
The typical face-to-face time is longer with house calls.
For house calls to established patients, the lowest code is essentially equivalent to a 99212 Office or other outpatient visit for the evaluation and management of an established patient, which requires at least 2 of these 3 key components: A problem focused history; A problem focused examination; Straightforward medical decision making.
Under the home health benefit, the beneficiary must be confined to the home for services to be covered. For home services provided using Home Services codes (99341-99350), the patient does not need to be confined to the home. In other words, home health requires confinement, while house calls do not.
Example 1: On June 1, Dr. Smith sees Mrs. Pineda, a new patient, in her residence. Dr. Smith performs and documents a comprehensive history and a comprehensive exam, and the medical decision making is of moderate complexity. Code the service 99350 Home visit for the evaluation and management of an established patient, which requires at least 2 of these 3 key components: A comprehensive interval history; A comprehensive examination; Medical decision making of moderate to high complexity.
Factoring Time into Prolonged Services
Prolonged Service with Direct Patient Contact codes (99354-99355) also may be used to report house calls. The provider must appropriately and sufficiently document in the medical record that they personally furnished the direct face-to-face time specified in the CPT® code definitions. Make sure the start and end times of the visit, along with the date of service, are documented.
Example 2: Because Mrs. Pineda is of limited mobility, it takes her several minutes to find all her medications, as well as all her medical records. Mrs. Pineda has a long medical history, and Dr. Smith thoroughly documents everything. He spends 90 minutes face-to-face with Mrs. Pineda. In addition to 99350, he reports +99354 Prolonged evaluation and management or psychotherapy service(s) (beyond the typical service time of the primary procedure) in the office or other outpatient setting requiring direct patient contact beyond the usual service; first hour (List separately in addition to code for office or other outpatient Evaluation and Management or psychotherapy service) x 1.
Prolonged Services without Direct Patient Contact codes (99358-99359) may be used for house call visits, as well. Non-face-to-face time (or pre- and post-encounter time) occurs when the physician performs work related to the patient before or after the face-to-face time or floor/unit time with that patient. It includes tasks such as retrieving records and test results, arranging for further services, and communicating with other healthcare providers and the patient outside of the face-to-face encounter or on the floor/unit. This is "not included in the time component described in the evaluation and management (E/M) codes; however, the pre- and post-face-to-face work associated with an encounter was included in calculating the total work of typical services in physician surveys," according to CPT®.
Be sure the start and end times of the visit, as well as the date of service are documented. Date of service for prolonged services can be rendered on a date other than the face-to-face visit, as long as the correlation is documented.
Example 3: While reviewing Mrs. Pineda's chart on June 3, Dr. Smith discovers Mrs. Pineda had a chest X-ray and an EKG done six months ago, of which he has no records. He calls each of the physicians and discusses their findings of Mrs. Pineda. He also discusses proposed treatment plans, as well as existing treatments. He spends a total of 70 minutes on the phone. He also codes 99358 Prolonged evaluation and management service before and/or after direct patient care; first hour.
Check with each payer for coverage of non-face-to-face services. Some commercial payers may not cover these services separate from the face-to-face visit. Excessive use of prolonged service codes may lead to further inquiries and potentially an audit from payers.
Using Time to Determine E/M Levels
When using time to select your codes for house calls, E/M guidelines apply. Per CPT®, "When counseling or coordination of care dominates the encounter ('Greater than 50 percent of the visit was spent in counseling/coordinating care') then TIME shall be considered the key or controlling factor." The time spent face-to-face with the patient must be documented. The preferred method is showing the time in and time out. Only the actual time spent face-to-face is considered in selecting the appropriate code. Consider any pre- and post- visit work as  non-face-to-face, and code it as such.
When challenged by an auditor or a patient about how much time was spent, it's useful to have documented start and stop times. Although time may not always determine what code is selected for the primary E/M service, it does play an important role in selecting the appropriate code for prolonged services, for services that involve extensive counseling or coordination of care, and for time-dependent codes. Time spent socializing with the patient is not billable.
Don't Overlook Place of Service
The place of service (POS) code for house calls in the home is POS 12 Home and POS 13 Assisted living facility is for assisted living facilities.

Latest posts by Beth Schleeper
(see all)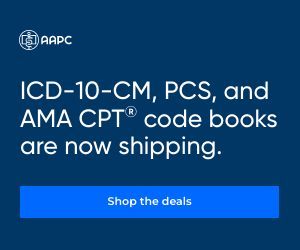 3 Responses to "Get Paid for Medically Necessary Provider House Calls"