Every Day Is Member Appreciation Day 
October 1, 2017
Comments Off

on Every Day Is Member Appreciation Day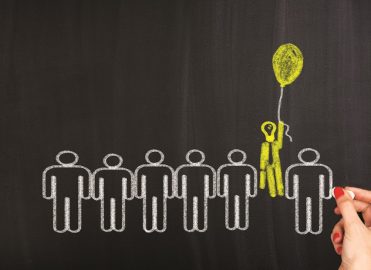 Extras you value because we value you.
Robert Strange McNamara had a career path that lived up to his middle name. He was the first president of the Ford Motor Company from outside the Ford family, helping rebuild that business after World War II. From there, McNamara set the record as the longest serving secretary of defense under two different U.S. presidents. He went on to become the president of the World Bank for 13 years, a position only one person has held longer. With McNamara's extensive background in business and public service, he once noted, "Brains, like hearts, go where they are appreciated."
At AAPC, we take this statement seriously. We know our members are the lifeblood of our organization, and member support and appreciation are our highest values. We dedicate regular, constant efforts to provide better service, high-quality products, a more user-friendly website experience, and new industry resources. We're always looking for ways to add more benefits and better savings to increase your membership value. Keep an eye on your email inbox, our social media channels, and Healthcare Business Monthly; as we launch or improve these programs and offers, we'll let you know!
Member Savings Enhancements
with Easier Navigation
Some of our most recent enhancements include an update and relaunch of our Savings Connection website; the addition of a new discount site, Member Savings, with more national brands to choose from; and a partnership with a travel business (Upside) for reduced rates on airfare and hotel packages.
Veteran members and those who have walked the lesser-known paths of the AAPC website may be familiar with the Savings Connection (www.aapc.com/savings). If you have interacted with it before, you hopefully found some great local deals on dining, hotels, car rental, health/beauty, recreation, or another category of offers. Some members also ran into problems getting this third-party website to load or found the mobile app was difficult to navigate. These issues have been addressed with the implementation of entirely new versions of both the website and the app. We still feature the same awesome deals; they're just more accessible now. Go to www.aapc.com/mobile-savings for more information on the free app.
The addition of the Member Savings site brings even more national brands to your fingertips, with discounts and coupon codes on top of insurance offerings (accident, auto, home, and pet). Mark deals as "favorites" to return to them quickly when you come back, and don't forget to check this site when you're planning a trip.
Benefits for Travelers
Speaking of planning trips, another newcomer to our Savings Center web page (www.aapc.com/savings) provides benefits for those who package their flight and hotel costs when traveling. We have partnered with Upside, a relatively new company created by the founder of Priceline and recently featured in The Wall Street Journal. Upside finds the most valuable fares and offers additional savings in the form of gift card rebates. If the cheapest price is more important to you than the gift cards, you can choose to immediately apply the gift card amount to the package purchase, discounting the actual cost even further.
When booking travel through Upside (www.upside.com), AAPC members can enter promo code AAPC2017 through the end of the year and be guaranteed a minimum $150 gift card rebate on any package of $400 or more. Regardless of your preference — gift cards or up-front savings on the trip — you're receiving up to a 40 percent return on your travel investment, after already finding a bargain! If you're thinking about taking a little vacation over an upcoming holiday or planning a business trip in the next few months, take advantage of this member benefit to see how much you can save.
Catering Savings to Your Needs
Keep an eye out for more announcements of new perks and partnerships catered to your career and interests. If you haven't already reviewed or accessed our many AAPC membership bonuses, check them out now at www.aapc.com/savings. Thank you for your membership, and please keep letting us know how we can best meet your needs.
Latest posts by Dave Blackmer, MSC
(see all)