The 3 Best Things My Mentors Taught Me
October 1, 2017
Comments Off

on The 3 Best Things My Mentors Taught Me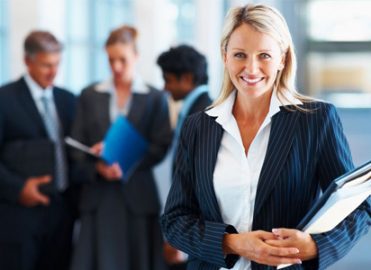 Advice from those who take us under their wing can be the difference between success and failure.
Life lessons often are learned the hard way: through trial and (sometimes painful) error. Although we may learn from our mistakes, so too can we learn from the experiences — both good and bad — of others. None of us can achieve success solely on our own. There are usually mentors along the way who give us insight and inspiration to keep us going.
I have three pieces of advice I gained from my mentors, which can apply to both your professional and personal life.
Pick and Stick 
"If you don't know where you're going, any road will get you there." — Anonymous
Very often, success is about determination. What helps you to succeed most is your own mindset.
Early on, a mentor advised me to choose the direction that I wanted to take in the business office, and to learn everything I could about it. I chose coding, and I set out to learn how everything that happened in the office affected the claim — from the moment the appointment was made until the claim was paid. I was frustrated at times, but I never gave up.
Part of investing in your chosen career path is making connections. Networking is invaluable on so many levels: a new employment opportunity, a new colleague, a life-long friendship.
One way to make connections is through AAPC local chapter meetings. Stepping up to volunteer at your local chapter meeting will take you to another level: leadership! You'll gain confidence and be more at ease in your conversations with other professionals, including the providers you work with.
Pick and stick does not mean you must decide on a single endpoint, but it does mean that you give your all to developing the path you've chosen. Make "When the going gets tough, the tough get going,"  your mantra. Look beyond the small obstacles to achieve individual goals on the way to success, such as attaining a new employment opportunity or a new credential.
Admit You Don't Know
"It is a sign of strength, not of weakness, to admit that you don't know all the answers." — John Lougbrane
During an important conversation with a provider or administration, you may be asked a question to which you don't know the answer. Don't be afraid to say, "Let me get back to you on that." An honest response is better than a made-up answer that you think will pacify the situation.
I am not ashamed to admit I don't have every answer on the tip of my tongue. I have an amazing network of colleagues who I can reach out to if I am unable to find an answer. (How did I get this network of colleagues? Refer to Stick and Pick above.)
Always be sure to follow up quickly, with credible resources to support your information. A simple internet search may reveal the answer, but rely on credible sources for information that is factual, not interpretive. In our field, such information may come from an authoritative entity, such as the Centers for Medicare & Medicaid Services (CMS) and other federal resources, and payer-specific guidelines. When you share your resources with others, be sure to cite the information.
Healthcare policy changes rapidly. Stay current through local chapter meetings, payer meetings, conferences, and webinars. CMS and Medicare administrative contractors (MACs) have a daily or weekly list-serve or email blasts with the most up-to-date information.
Protect Your Reputation
"It takes many good deeds to build a good reputation, and only one bad to lose it." — Benjamin Franklin
You only have one reputation: protect it. For example, when my son was young, I told him never to lie because he would lose my trust, and gaining it back would be very difficult.
Reputation and professionalism are intertwined. You never know who is watching or listening.  Here are two example encounters that I refer to frequently:
1. Several years ago, I spoke at a local chapter meeting. Later that same day, I went for a sandwich. The person behind the counter heard me order, popped her head up, and said, "You're Brenda Edwards!" I was surprised, but responded positively. She continued, "I am in school for medical coding, and I heard you speak today."
Think about how different her response could have been if I had been in a bad mood or had not carried myself professionally.
2. Earlier this year, I traveled to speak at an AAPC local chapter May MAYnia and seminar. A few days later in the same town, I was waiting in line for the restroom in a grocery store when a woman walked past me to "check" the bathroom door. I could have become defensive and told her not to cut in line. Instead, I told her it was occupied. She smiled and said, "I know you!" She told me she had attended the events where I spoke, and was glad to be a part of our organization.
The takeaway? Always present yourself professionally. It can be the difference between having a positive interaction or a negative one. That doesn't mean you cannot have fun or cut loose, but remember there are always eyes on you, even in unexpected places.
My parting words from a mentor are, "People work harder for praises than raises." We get praises by the outstanding performance in our work and daily lives.
Editor's Note: AAPC has launched a member Mentorship Program. Engage with a mentor or mentee today!
Latest posts by Brenda Edwards
(see all)
AAPC's Member of the Month: Brenda Edwards, CPC, CDEO, CPB, CPMA, CPC-I, CEMC, CRC, CPMS, CMRS, CMCS

- February 1, 2022

Clean Up E/M Documentation With SOAP

- July 2, 2021

Select the Right Episode of Care Every Time

- September 1, 2019