Modifier JW Captures Drug Waste of Single-use Vials
October 1, 2017
Comments Off

on Modifier JW Captures Drug Waste of Single-use Vials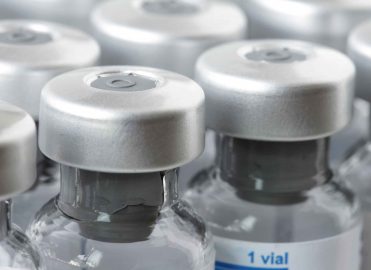 If you don't report drug waste appropriately, you're throwing money away.
By Martha J. Yando, CPC, CHONC, AAPC Fellow
To be certain you receive full reimbursement for drugs administered at your facility, you must submit Medicare claims for wasted drugs or biologicals from single-use vials using modifier JW Drug amount discarded/not administered to any patient.
What Constitutes a Single-use Vial
The Centers for Disease Control and Prevention defines single-use vials as:
A vial of liquid medication intended for parenteral administration (injection or infusion) that is meant for use in a single patient for a single case/procedure/injection. Single-dose or single-use vials are labeled as such by the manufacturer and typically lack an antimicrobial preservative.
Antimicrobial preservatives help prevent potential bacterial growth when a vial is accessed multiple times.
When the remains of a single-use vial administered to a Medicare patient must be discarded, Medicare provides payment for that discarded amount. Remember that modifier JW is used only for the discarded amount of a single-use vial. Multi-dose vial waste is not subject to payment.
There is no charge for drug overfill included in a vial. This is not considered an expense to the provider because it exceeds the volume amount on the vial label.
Know Medicare Billing Rules
You should list the HCPCS Level II code on two separate line items of a claim, with the second line item (containing the wasted amount of the drug) being the only line item with modifier JW appended to it. The Centers for Medicare & Medicaid Services (CMS) provides clarification, stating, "The units billed must correspond with the smallest dose vial available for purchase from the manufacturer that could provide the appropriate dose for the patient."
Unlisted drug codes J9999 Not otherwise classified, antineoplastic drugs and J3490 Unclassified drugs, which are used only when no applicable HCPCS Level II code is available, are always reported in 1 billing unit increments. It is inappropriate to use modifier JW with an unlisted drug code.
The medical record also should reflect the discarded drug amount, as well as the amount of the drug actually administered to the patient. This information must be documented clearly. Acceptable documentation contains the date and time, amount of drug administered to the patient, the amount wasted, and the reason for the waste.
Remember: If a patient misses an appointment to receive a drug, it's not acceptable to bill the drug as waste simply because it was not administered.
Check Other Payer Policies
The above rules apply to Medicare payers. Commercial and managed-care payers are not required to adopt the same policy. The best way to obtain coverage information is by asking the payer. Request a copy in writing to ensure billing and coding compliance.
To track compliance of the proper use of modifier JW, infusion centers should perform periodical audits of patients' medical records. The medical record should be compared to the claim submissions. The accuracy of the actual amount of drug administered to the patient and the amount of drug wasted needs to be verified. Failure to chart wasted doses and report drug waste is a waste of money.
---
Martha J. Yando, CPC, CHONC, AAPC Fellow, has worked in oncology for 18 years. She is a member of the Evansville, Ind., local chapter.
Latest posts by Guest Contributor
(see all)