Minute with a Member: Sylvia Thompson, CPC
October 1, 2017
Comments Off

on Minute with a Member: Sylvia Thompson, CPC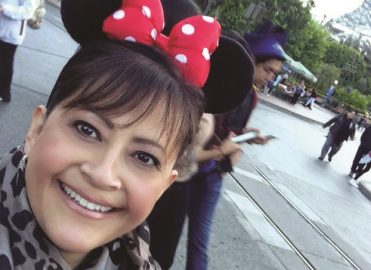 Manager of Professional Billing & Coding, Rady Children's Hospital, San Diego, Calif.
Tell us a little bit about how you got into coding, what you've done during your coding career, and where you work now. 
I became interested in the healthcare field after I graduated from high school. It seemed like a challenging career that encompassed my strengths and likes. I began by taking courses at a local community college, and I fell in love with coding, anatomy, and the business of healthcare. I enrolled in a certification program through a local college. At the time, I was a young stay-at-home mother of two boys, so most of my homework and studying took place in the evening when my husband was home from work. It was difficult, but I stayed with it, and it brought many rewards.
To graduate from the program, I had to do a free externship for 30 days, which meant I needed to pay someone to care for my two young boys while I worked for free. I knew financially we couldn't do that, so I looked for a job, and found one with a plastic/hand reconstructive surgeon. I worked the front desk, and then transferred into the billing office. My editing skills on transcription reports impressed the provider so much that he told the manager, "I want this person managing my money." It was my first break! Since then, I've worked in all areas of billing for ambulatory surgical centers, surgeons of all specialties, private practices, and private billing companies. It was during my time with the private billing company that I pursued AAPC certification. I studied for 8 weeks before sitting for the exam. Later on, when an envelope from AAPC arrived in the mail, I was so nervous that I had my husband open it for me. I still remember him saying, "You did it, honey! You passed!" That was my next big break.
For the last nine years, I've been with Rady Children's Hospital of San Diego.
What AAPC benefits do you like the most?
I enjoy Healthcare Business Monthly the most. I look forward to it every month. It's a wonderful resource for coding and compliance guidelines, and it provides reliable information on practice management. The articles I enjoy the most are AAPC member articles. I love reading their success stories and rooting for them. They are motivational.
How has AAPC certification helped you?
The CPC at the end of my name affords me credibility. It's like a stamp of approval, indicating I am knowledgeable in my field. I was lucky to become certified before it was an employment requirement. Now that certification is required in many facilities, like the one I work for, it means I can review coding denials myself without input from a certified coder — because I am one!
Do you have any advice for those new to coding and/or those looking for jobs in the field?
If you are at the beginning of your journey, stay the course and don't give up. Work hard, trust in yourself, and believe that good things are out there for you. Be prepared and ready to answer when opportunity knocks. You'll meet people in your life, just like I did, who will help you get to the next step. Be open to help from others. Everyone I met along my journey is responsible in some way for where I am today, and I am grateful.
What has been your biggest challenge as a coder?
Coding is not keeping up with technological advances, and that's frustrating for both coders and providers. It takes a long time for the AMA to assign Category I codes to a service. There are so many cutting-edge techniques performed at my organization for which there are no specific codes. We're left to using unlisted service codes because of this. There should be a quicker turnaround time for creating codes for routinely performed surgical services all over the world.
If you could do any other job, what would it be?
Project coordinator at Disney. I would love to plan large events held at the parks, establishing themes, costumes, personnel, logos, music, food, etc. It would be a dream!
How do you spend your spare time? Tell us about your hobbies, family, etc.
I am a Disney fanatic. My husband and I have annual passes and we're at the parks at least once a week. We travel to Walt Disney World twice a year, and for our 25th wedding anniversary we took a Disney cruise to the Bahamas. We are empty nesters, so we're at Disney without kids. I write a Disney blog and keep up with an active Disney Instagram page. I'm known at work as the Disney girl and I'm just fine with that.
My family keeps me busy. I have three boys, ranging in age from 23-27, and a 22-year-old daughter in college. I've been with my husband for almost 30 years; we met in middle school and have been friends ever since.
Latest posts by Guest Contributor
(see all)