Don't Overlook Obstetric Panel Alternative
By Rae Jimenez
In Coding
October 18, 2017
Comments Off

on Don't Overlook Obstetric Panel Alternative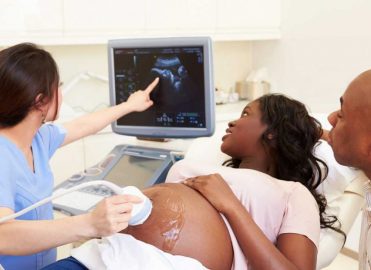 Obstetric panel code 80081 is identical to 80055, with one exception: 80081 includes HIV testing. Required components for both codes include:
Blood count, complete (CBC), and automated differential WBC count (85025 or 85027 and 85004)
OR
Blood count, complete (CBC), automated (85027) and appropriate manual differential WBC count (85007 or 85009)
Hepatitis B surface antigen (HBsAg) (87340)
Antibody, rubella (86762)
Syphilis test, non-treponemal antibody; qualitative (eg, VDRL, RPR, ART) (86592)
Antibody screen, RBC, each serum technique (86850)
Blood typing, ABO (86900)
AND
Blood typing, Rh (D) (86901)
To these tests, 80081 adds HIV-1 antigen(s), with HIV-1 and HIV-2 antibodies, single result (87389). Additionally, CPT® specifically instructs, "When syphilis screening is performed using a treponemal antibody approach [86780], do not use 80081. Use the individual codes for the tests performed in the obstetric panel."
Remember: when reporting a panel code, each test listed in the panel description must be performed. If any single test defined as part of a panel is not performed, you should seek out a different panel code (e.g., If an Obstetric panel is performed without an HIV test and all other tests are performed, continue to report 80055). If no panel code properly describes the tests performed, report the code(s) to describe the individual tests performed, rather than the panel code.
You may not report two or more panel codes including the same tests (in other words, do not report 80081 and 80055, together); however, you may report test performed in addition to panel components.
Latest posts by Rae Jimenez
(see all)