NGS Implements Prepay Edit for 99310
By admin aapc
In CMS
January 29, 2010
Comments Off

on NGS Implements Prepay Edit for 99310
National Government Services — the Part B Medicare Administrative Contractor (MAC) for jurisdiction 13 (Connecticut, Indiana, Kentucky and New York) — is implementing a prepay edit for a particular Nursing Facility Visits CPT® code due to recent service specific prepay audit results conducted by its medical review department.

According to NGS, audit findings for CPT® 99310 Subsequent nursing facility care, per day, for the evaluation and management of a patient … revealed that:
only 13 percent of total claims reviewed were billed correctly;
39 percent of claims were downcoded; and
40 percent of claims sampled were denied because providers failed to submit requested medical documentation.
Payable under Medicare Part B, 99310 is a CPT® code … which requires at least 2 of these 3 key components: a comprehensive interval history; a comprehensive examination; medical decision making of high complexity. Counseling and/or coordination of care with other providers or agencies are provided consistent with the nature of the problem(s) and the patient's and/or family's needs. The patient may be unstable or may have developed a significant new problem requiring immediate physician attention. Physicians typically spend 35 minutes at the bedside and on the patient's facility floor or unit.
Prepayment review occurs when Fiscal Intermediary Standard System (FISS) edits suspend a claim for medical review before the claim is paid. Prepayment edits are designed to prevent payment for noncovered and/or not medically necessary services. Prepayment edits are established, modified and evaluated for effectiveness on an ongoing basis. A variety of different edit types may be employed for prepayment review, such as automated edits, beneficiary specific edits, new provider edits, and others (Program Integrity Manual, CMS Pub 100-08, chapter 3, section 3.5).
For guidance regarding documentation guidelines for evaluation and management (E/M) services, refer to:
Although this particular prepay edit applies only to providers who submit Medicare claims to NGS, the general guidelines for reporting 99310 are the same for everyone. Take heed.
Latest posts by admin aapc
(see all)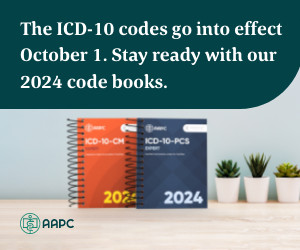 No Responses to "NGS Implements Prepay Edit for 99310"