Participate in MIPS Cost Category Field Test
In CMS
October 24, 2017
Comments Off

on Participate in MIPS Cost Category Field Test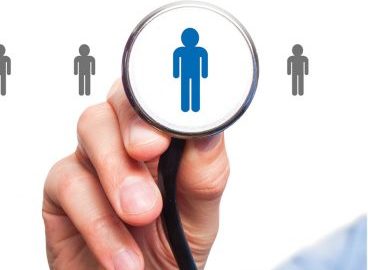 The Centers for Medicare & Medicaid Services (CMS) is conducting a field test before implementing the Cost performance category of the Merit-based Incentive Payment System (MIPS) of the Quality Payment Program (QPP).
The Medicare Access and CHIP Reauthorization Act (MACRA) allows CMS to waive the Cost measure for two years, but reminiscent of the sustainable growth rate fiasco, this is nothing more than a stall tactic. By year three (2019), the Cost performance category will be worth 30 percent of the Composite Performance Score (instead of 10 percent each year). With so much on the line, field testing will not only serve as an indication of what's to come, but prove or disprove whether the theory behind this quality initiative — that accountability will lower Medicare expenditures — holds any merit.
How Do You Measure Up?
The field test will take place from Oct. 16 through Nov. 15. During this time, clinicians and clinician groups who are attributed at least 10 episodes for one or more of the following eight measures between June 1, 2016, through May 31, 2017, will have the opportunity to view a confidential report with information about their cost measure performance.
Elective Outpatient Percutaneous Coronary Intervention (PCI)
Knee Arthroplasty
Revascularization for Lower Extremity Chronic Critical Limb Ischemia
Routine Cataract Removal with Intraocular Lens (IOL) Implantation
Screening/Surveillance Colonoscopy
Intracranial Hemorrhage or Cerebral Infarction
Simple Pneumonia with Hospitalization
ST-Elevation Myocardial Infarction (STEMI) with PCI
All stakeholders will be able to view a mock report and supplemental documentation on the measures that will be publicly posted on the Physician Compare website. CMS will be seeking feedback from all stakeholders on the measures, confidential or mock report, and supplemental documentation through an online survey, which will be open from October 16 to November 15.
Need More Info?
The following support materials are available on the MACRA MIPS & APMs web page:
Draft Cost Measure Methodology for each measure
Draft Measure Code Lists file, which contains the medical codes used in constructing each measure
Mock field test report
Fact Sheet with an overview of field testing
Frequently Asked Questions document
Note: This field testing of new cost measures is separate from measures reported in the Quality and Resource Use Reports (QRURs), which you may also be receiving around the same time.

Latest posts by Renee Dustman
(see all)