How to Be a Successful Remote Coder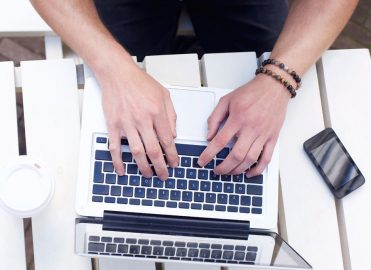 Coding remotely can be a win-win for coders and employers. Before approaching your employer, consider the advantages and disadvantages to remote coding.
The Pros Outweigh the Cons
A big advantage to working remotely is the time, money, and stress you save yourself by not having to commute to and from the office. Depending on your employer, working from home may allow you to have a more flexible schedule, so you can more easily fulfill other commitments such as driving the kids to school or walking the dog. Another advantage is your wardrobe expense: There is none! No need to buy uniforms or professional office attire when working remotely.
Employers benefit, too. Employers will recognize a marked cost savings by decreasing their office space overhead, increasing productivity (remote employees generally don't call in sick), eliminating a uniform allowance, and other considerations.
One of the disadvantages of remote coding is that it does not take place in the office around other co-workers. This disconnect to the workplace can cause poor or lost communication, as the remote coder may be forgotten and not included or caught up on events, changes, etc. in the workplace. There may be a loss of camaraderie and companionship with office workers that is essential for a sense of "being" and inclusiveness.
Tips for Making It Work
Set the mood: Coding from home, outside under a tree or in a recliner, sounds great, but may not be conducive to your productivity. It is better that a workplace is set up in the home with the necessary equipment, furniture, good lighting, and resources available all in one room. A must have for a remote coder is a backup computer, so when there is a power outage or a computer crash there will not be a disruption in work.
Take control: A coder who works remotely must be dedicated and disciplined to ensure an appropriate level of productivity. Some of the habits in the workplace are equally important when working from home. For example, have a set schedule every day for work, preferably working during the standard hours of operation, and stay connected with co-workers and physicians.
Take care: Working at home can become mundane with no other human interaction (sorry, pets don't count). Make sure to take breaks from sitting at the computer several times a day — move around, go for a walk, or do some housework (but stay honest and keep track of your time). Don't work more (unpaid) hours to get ahead in your workload. It may be satisfying for a while, but if the workload increases, you might become disenchanted in your job. Additionally, your employer won't know you are overworked. Stay on task, work the hours you are scheduled and being paid for, and enjoy life.
Stay in touch: Keep yourself in the loop with other coders and seek education, as the coding rules change constantly. Attend AAPC webinars and chapter meetings, and get another certification or proficiency from AAPC. This will raise your self-confidence and show your employer your passion: Knowledge, proficiency, advancement, and enthusiasm in your career will make you more valuable to your employer — even from afar.
Latest posts by Patricia Kohut
(see all)
AAPC's annual salary survey gives a good understanding of the earning potential within the medical coding profession.
See what actually is going on in the healthcare business job market.
3 Responses to "How to Be a Successful Remote Coder"