AAPC Hardship Scholarships Are Here to Help You
By Judy Wilson
November 1, 2017
Comments Off

on AAPC Hardship Scholarships Are Here to Help You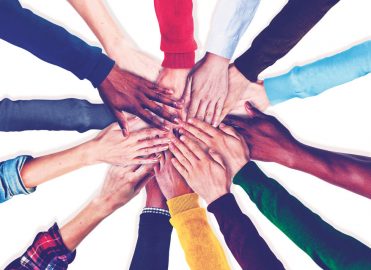 When local chapter members fall on hard times, help is available through Project AAPC and the AAPC Chapter Association (AAPCCA) Hardship Scholarship.
Members Helping Members in Two Big Ways
Established in 2010, Project AAPC was developed by former AAPCCA Chair Jill Young, CPC, CEDC, CIMC, as a vision of chapter members helping one another by donating to the American Red Cross or Feeding America after a devastating event. Project AAPC gave over $10,000 during the Nashville flood, which was collected by AAPC members and staff. After finding out that some members were unable to get the help they needed from those organizations, the decision was made to directly donate all money from Project AAPC to members in need.
The AAPCCA Hardship Scholarship was born in 2012 and was announced at the AAPC National Conference in Las Vegas by the AAPCCA board of directors. The first donation of $1,000 went to help chapter members who had fallen on difficult times.
Both funds help members in crisis, but here are the differences between them:
Project AAPC helps chapter members who have been in a devastating event, such as floods (like hurricanes Harvey and Irma) or a severe illness which has kept a member from working. It may provide chapter members with money for something as critical as food and lodging or as simple as a bus pass to get back and forth to work.
AAPCCA Hardship Scholarship Fund helps members who have fallen on difficult times due to loss of a job or the inability to find a job keep the credential they have worked so hard to obtain. The member may need but can't afford, for example, to renew their AAPC membership or purchase coding books. The Hardship Scholarship Fund is not given for additional credentials or noncompulsory educational services such as workshops.
Two Charities Unite
Project AAPC and the AAPCCA Hardship Scholarship funds are now managed under one umbrella. In total, AAPCCA Hardship Scholarships have helped more than 1,000 members, and more than $103,000 has been contributed to the fund.
To make the process easier for you, the applications for the two funds have also been combined on the AAPC website, located here.
Remember to be specific in the application about what you want or need help with. We recommend that you read the Frequently Asked Questions on the website before applying.
The Scholarship Application Review Committee is made up of past AAPCCA board members serving in an anonymous and voluntary role. This ensures the process is kept fair and private to all.
There is always hope and help, please reach out when it is needed; that is why these scholarships were created.
Pay It Forward
Funds are supported through member donations. If funds run too low, the ability to grant scholarships will be put on hold until more funds become available. Donations are always greatly appreciated.
Recent donations to the fund include a collection of $1,300 at the Hawaii Regional and $3,226 at the St. Louis Regional Conference, which included donations from individuals and bulk donations from two chapters. We challenged the Virginia State Conference, Salt Lake City Regional Conference, and future conferences to meet or beat those totals. The Richmond, Va., local chapter collected $4,670 for the fund; the results for the Salt Lake City Regional Conference were unavailable at press time.
Make checks payable to the AAPCCA Hardship Scholarship Fund and mail your donation to: 
AAPCCA-Hardship Scholarship Fund 
2233 S. President Drive, Salt Lake City, UT 84120 
Heartfelt Testimonial
of Kindness in Action
The AAPC Chapter Association received an email from a member who was helped by the Hardship Scholarship Fund:
WOW! This is what membership is all about. I am shaking and can hardly contain my emotions! Firstly, I'd like to thank each person who is involved in the Hardship Scholarship Committee (HSC). This is such a blessing and could not have come at a better time. No real words could ever express my appreciation for the HSC. You guys are truly some special people with generous hearts. They say that tough times don't last, but tough people do. I know this is only temporary for me, so when I do regain my financial function, I will be sure to "pay it forward" to the Local Chapter Department at AAPC to help someone who may be in a similar situation.
Latest posts by Judy Wilson
(see all)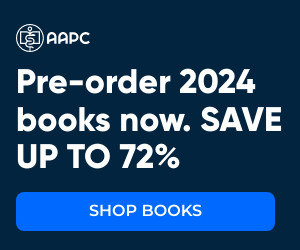 No Responses to "AAPC Hardship Scholarships Are Here to Help You"