Denials: Master the Aging Report
November 1, 2017
Comments Off

on Denials: Master the Aging Report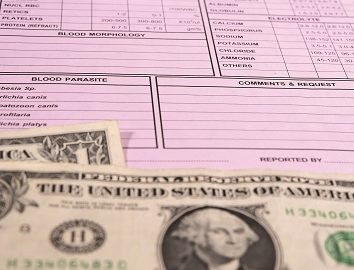 Dedication, education, and denial prevention are key to reversing the aging process.
The goals of working your aging report are simple: Get claims paid, learn how to prevent denials, educate, and reduce the aging status. Here's how to meet those goals.
Make Aging Reports a Priority
Depending on the size of the office or facility, managing aging reports should be given to one or two dedicated team member(s). The dedicated team member(s) should monitor claims from the time they go to the clearinghouse until the insurance company receives them. Depending on your practice management system and clearinghouse, appointed staff may be able to check immediately to be sure the insurance company received the claim.
Follow Up
After the claim is received, allow at least two weeks (but no longer than 30 days) before checking its status. When the claim has populated on your 30-days aging report, assigned staff should start checking claim status when making follow-up calls.
Ideally, a dedicated team member with the sole responsibility of denials and follow up will call the payer every day to check the status of payment. A sole medical biller/coder, responsible for all the medical billing duties, should set aside one or two days per week to work the aging report for at least four hours.
Money Saving Tip: Know your insurers' filing rules. Not all payers allow one year to resubmit a claim for payment after it has been denied.
Pick Up the Phone
Do not rely on online resources 100 percent for claim status and details: It's best to use all resources and to have a printed document from the insurer, such as an explanation of benefits.
Old-fashioned phone calls are necessary for follow-up success. Online resources will not be able to answer every question. If your team prefers to work denials by using the insurance company's online resources, instruct them to use this as an organizing tactic as they prepare to make follow-up calls.
Money Saving Tip: Trying to resolve denials online, and not following up over the phone, may lead to duplicated efforts, resulting in wasted time.
Aging reports printed out in correlation to the insurers allows the caller to focus on one insurer at a time. The caller should also have all the information necessary for each insurer and each claim (e.g., patient insurance identification, patient demographics, history of the claim, etc.).
Money Saving Tip: Organizing aging reports by insurer also helps to identify trends in denials for each insurance company, which can make those denials easier to resolve (see below).
Either on the aging report or on a separate sheet of paper, the caller should write down the insurance representative's information, date and time of the conversation, and a narrative of the call. If required, transfer this into your practice management system. You may need this information in the future, if questions arise about that claim. Never discard the aging report after a new one is printed. Keep it in a binder for future reference. It serves as evidence if the payer says they never spoke to anyone about a claim, and it can serve as a way for you to prove your efficiency and claim payment success.
It's best to make follow-up calls early in the morning, before the lines get busy, to reduce wait time. Well-rested insurance representatives are also more likely to assist callers with multiple issues. It helps to be equally courteous to the representatives.
Identify Trends
Anyone who works denials diligently will notice trends, such as a particular modifier always being denied when reported with an evaluation and management (E/M) code. Encourage your team to share their insights. Picking up on such trends allows the practice to be proactive and prevent future denials by educating charge entry initiators, providers, coders, and others who are responsible for the entry of the E/M code and modifier.
Without this feedback, you'll continue to see the same denials on your report and your work will be duplicated, wasting time that could be spent elsewhere.
Denials Management
Demands Dedicated Staff
The role of denials management is an important one. Responsible individuals may hold a certification(s) in medical coding or billing. Team members in this role will spend a great deal of time:
Researching;
Investigating;
Problem solving;
Implementing strategies to improve processes;
Assessing denial trends; and
Doing what's necessary to make sure the claim gets paid correctly.
The job requires countless hours on the phone, communicating with insurance representatives, investigating skills for researching denials, and fixing issues before resubmitting claims. The responsible individual should be open to researching different policies by insurance companies and giving feedback to the manager, providers, and coders on how to prevent denial trends seen from the aging report. This individual should be educated on how to locate and understand coverage guidelines from all relevant sources. They also should be sure that claims are paid at the contract rate.
AAPC Builds Database to
Make Denials a Smooth Ride
Claims denials are the speed bumps of your work. They splash the latte of information on your favorite skirt and spill some of the bagged revenue in the back. Cleaning up takes time and energy, and often you have no clear idea why a payer kicked back your claim.
AAPC is trying to smooth your daily claim road, but we need your help to do it. Around 67 percent of members surveyed say they appeal denied claims. Four claim adjustment reason codes are seen most often: C097, C016, C096, and C050.
Wouldn't it be nice to know who denies what claims, and why? AAPC will soon roll out a website where you can share your experiences, which will be combined into a crowd-sourced database. The database will include:
Coders and billers: to conduct denial research by payer, state, code, specialty, and more
Practices: to access payer-specific ratings and reviews made by other practices
Payers: to measure their provider relationships and market brand
And it will answer questions, like:
What are the most common denials by payer?
What services are frequently denied?
Look for an invitation to participate in the completion of denial data soon. All members who participate will receive a free copy of the final report, including anonymous response summaries. This will give you and your practice, group, or facility an edge in your research and mastery of denials.
Help AAPC smooth the road for you. Know where the bumps are, and how to pass over them without any time-wasting spills.
Latest posts by Elizabeth Martin
(see all)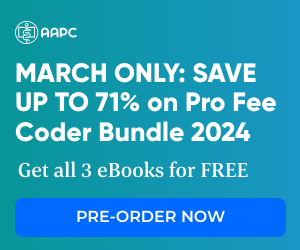 No Responses to "Denials: Master the Aging Report"