Devise a Plan to Improve E/M Error Rates in EHRs
November 1, 2017
Comments Off

on Devise a Plan to Improve E/M Error Rates in EHRs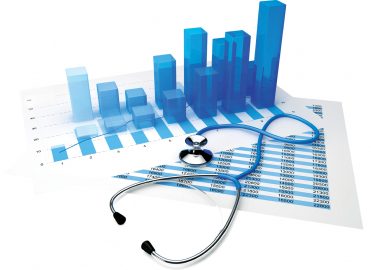 New prepayment audits underscore the importance of proper EHR use.
If your practice, clinic, or hospital uses an electronic health record (EHR) but does not have a current "copy and paste" policy, it's time to create one. To understand why this is important, let's consider long-standing evaluation and management (E/M) coding challenges, how payers are reacting to high E/M coding error rates, and why poor documentation practices in the EHR can exacerbate those problems.
E/M Error Rates Historically Have Been High
The Office of Inspector General (OIG) recently released a report titled "Improper Payments for Evaluation and Management Services Cost Medicare Billions in 2010." CMS referenced this study in the June 29, 2017 MedLearn Matters® (MLN) report:
In a study report, the Office of the Inspector General (OIG) noted that 42 percent of claims for Evaluation and Management (E/M) services in 2010 were incorrectly coded, which included both upcoding and downcoding (i.e., billing at levels higher and lower than warranted, respectively), and 19 percent were lacking documentation. Several physicians increased their billing of higher level, more complex and expensive E/M codes. Many providers submitted claims coded at a higher or lower level than the medical record documentation supports.
OIG found that Medicare inappropriately paid $6.7 billion (in 2010 dollars) for claims with E/M services coded incorrectly, lacking appropriate documentation to support the code assigned, or both. This represented 21 percent of Medicare payments for E/M services in 2010.
In a separate 2014 statement the OIG noted, "The Centers for Medicare & Medicaid Services (CMS) found that E/M services are 50 percent more likely to be paid for in error than other Part B services; most improper payments result from errors in coding and from insufficient documentation."
2017 Update: MACs Begin
Prepayment E/M Audits
Because of its findings, the OIG recommended in 2014, "CMS educate physicians on coding and documentation requirements for E/M services, continue to encourage contractors to review E/M services billed for high-coding physicians and follow up on claims for E/M services paid in error." Now, CMS contractors are cracking down on E/M services, and have begun to issue prepayment reviews for certain services with high error rates. For example:
The top services for First Coast Service Options Inc. (First Coast – CMS MAC) with payment errors identified by Part B comprehensive error rate testing (CERT) continue to be evaluation and management services. First Coast recently conducted data analysis due to the high CERT error rates for evaluation and management services pertaining to Current Procedural Terminology (CPT®) code 99223 (initial hospital care). The majority of the CERT errors were for services that were recoded to a lower level of care or to a subsequent hospital care visit. In response to the high percentage of error rates and continual risks of improper payments associated with initial hospital care visits, First Coast will implement a prepayment threshold audit for CPT® code 99223 claims submitted on or after July 25, 2017, and this audit will apply to all provider specialties (with the exception of claims for 99223 for provider specialties 06-Cardiology and 11-Internal Medicine, as there is currently a separate prepayment threshold audit in place for these provider specialties). The new audit will be based on a predetermined percentage of claims in an effort to reduce the error rates for these hospital services.
No provider wants to experience prepayment audits because claims are not paid until they are reviewed. The auditor reviews X number of claims and extrapolates an error rate to your entire universe of claims. This is costly to providers if faced with take-backs from CMS for E/M overpayments.
EHRs Can Exacerbate E/M
Documentation Shortcomings
Many EHRs allow users to copy and paste data from one entry to another, which can lead to clinical mistakes, over coding, and improper reimbursement.
Clinicians are becoming more vocal in their distrust of the copy and paste function in the EHRs. An article by Joseph M. Pierre, MD, in the July 7, 2017 edition of Medscape Nurses relates copied and pasted data to "fake news." According to Pierre :
Take, for example, a young man who was hospitalized with "posttraumatic stress disorder" related to an "injury from a rocket launcher" in military combat overseas. Although that history was charted over and over again through copy and paste, when I sat the patient down to discuss the details, it turned out he'd merely sustained a rotator cuff injury after throwing a grenade during a basic training exercise stateside. No rocket launchers, much less PTSD, to speak of.
Pierre suggests copying and pasting key components of the E/M including history, review of systems (ROS), and in some instances the physical examination is problematic and represents a digital version of the "telephone game," with "information that was initially misinterpreted or misdocumented subsequently set in stone by perpetual duplication. That kind of misinformation fuels inaccurate diagnoses and can lead to inappropriate and unnecessary treatment."
The OIG is aware of the issues with electronic E/M documentation and now classifies it as healthcare fraud. In 2013, OIG Inspector General Daniel Levinson suggested that CMS, "work with ONC and hospitals to develop guidelines for using the copy-paste feature in EHR technology. Specifically, CMS should consider whether the risks of some copy-paste practices outweigh their benefits. For example, CMS could provide guidance to hospitals on copy-pasting identical text in records of multiple patients."
Devising a Cut-and-Paste Policy
In 2014, OIG submitted an electronic questionnaire and interviewed staff at 864 hospitals. They found only a quarter had policies regarding the use of copy and paste functions in their EHRs.
What does a good copy-and-paste policy look like? 
The act of copying and pasting data is not always bad, but the data must be reviewed for accuracy and that accuracy needs to be acknowledged via signoff by the clinician importing the data and providing care. The policy should include the stipulation that a provider must review the imported data, make necessary corrections, and add their signature attesting that they reviewed the imported data and found it to be correct (or made necessary modifications). This should be done for the history, ROS, exam, and treatment plan (i.e., any area that is imported). The policy should also stipulate the chief complaint must be compared to the treatment plan and all issues must be addressed. Documenting the physician "work" supports the provision of the key components of the E/M service.
Many EHRs have macros that generate significant documentation with a single click — basically, charting by exception. When faced with imported data in an EHR (which is more often than not), focus on the place of service, chief complaint (CC), exam, and medical decision-making (MDM).
Any record that indicates a "normal" exam that is not in accord with the CC or the diagnosis raises a red flag. Look closely at the MDM; when none is documented, or it does not reflect the CC or address abnormal exam findings, consider returning the record to the provider for query.
A lack of MDM appropriate to the DOS may indicate the entire record was cloned and should not be coded. The old adage "if it's not documented, it didn't happen" applies to electronic records, as well. More importantly, the documentation in the EHR must match the patient's current condition.
I predict the E/M guidelines will be revisited to reflect our digital world. Until then, be careful with cut-and-paste documentation in EHRs, as the 1995 and 1997 Documentation Guidelines for Evaluation and Management Services still apply.
Why Are E/M Error Rates So High?
The same evaluation and management (E/M) documentation guidelines have been with us for over 20 years, but E/M coding continues to be a challenge. Why are error rates so high, despite the consistency of the guidelines? Here are some possibilities:
E/M assignment is supposed to be objective, but providers assigning their own codes may overestimate the value of their time. This can result in over or under coding.
Reimbursement values have fallen for providers over the years. To maintain income and revenue, providers may over code E/M services.
Clinicians are not necessarily great coders. Coders are more familiar with guidelines, and less likely to over or under code.
Untrained or inexperienced coders are more prone to errors. This is not germane only to coding. Training is essential and should be an ongoing activity.
Some coders become experienced in "reading between the lines." They become familiar with the provider's documentation habits and will erroneously code something not clearly documented because they know it was likely done and what the provider was "thinking."
Some providers use billing services that promise increased returns for the same work. This likely means services are upcoded. Provider signatures accompany claims from billing companies, which makes them responsible for the actions of that entity.
"We've always been paid before" is akin to "we've always done it that way." This results in the Medicare administrative contractors reviewing Comprehensive Error Rate Testing reports and finding that, yes, you have always done it that way, but it's always been wrong (which results in a prepayment audit).
Resources
OIG, Improper Payments for Evaluation and Management Services Cost Medicare Billions in 2010: https://oig.hhs.gov/oei/reports/oei-04-10-00181.asp
MLN Connects, June 29, 2017, Provider Compliance, Evaluation and Management: Correct Coding: www.cms.gov/Outreach-and-Education/Outreach/FFSProvPartProg/Provider-Partnership-Email-Archive-Items/2017-06-29-eNews.html#_Toc486414847
OIG, Coding Trends of Medicare Evaluation and Management Services: https://oig.hhs.gov/oei/reports/oei-04-10-00180.pdf
CMS, 1995 and 1997 Documentation Guidelines for Evaluation and Management Services:
www.cms.gov/Outreach-and-Education/Medicare-Learning-Network-MLN/MLNEdWebGuide/Downloads/95Docguidelines.pdf
www.cms.gov/Outreach-and-Education/Medicare-Learning-Network-MLN/MLNEdWebGuide/Downloads/97Docguidelines.pdf
---
 Barbara Aubry, RN, CPC, CPMA, CHCQM, FABQAURP, AAPC Fellow, is a senior regulatory analyst for 3M Health Information Systems. As a member of the 3M HIS team that creates and manages medical necessity and other coding data, she works directly with the ICD-10 code translation and assignment for National Converge Determination medical necessity policies. Aubry's clinical background includes experience in hospital case management and utilization review, and her core focus is regulatory compliance and auditing. She is member of the Upper Saddle River, N.J., local chapter.
Latest posts by Guest Contributor
(see all)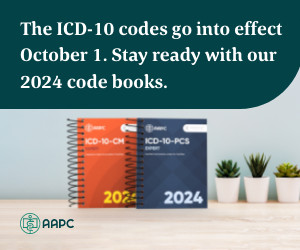 No Responses to "Devise a Plan to Improve E/M Error Rates in EHRs"